Help teach your students on the spectrum about social distance and intimacy using this free Circles Program from the Geneva Centre for Autism! The program is based on six concentric circles that represent varying degrees of closeness, from the relationship one has with oneself to strangers.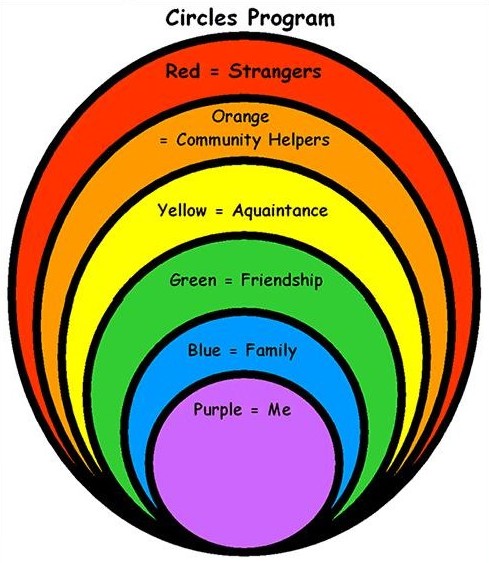 The program includes:
A reminder card that details the meaning of each concentric circle
Six individual circle cards that identify common behaviors, feelings and actions appropriate to each circle
As well as a tip sheet to help instructors use the visuals effectively
To download the reminder card, circle cards and tip sheet, click here and don't forget to share what activities and visuals have helped your students' social learning by leaving a comment below!