Lisa Carling is the Director of the Theatre Development Fund's Accessibility Programs in New York City. Recently, she sat down to speak with BCBA Sam Blanco about their Autism Theatre Initiative. TDF's next autism-friendly performance will be The Lion King on Sunday, September 27, 2015 at 1PM. The Lion King was the first autism-friendly performance TDF organized back in October 2011, and has been so popular that it is now an annual event each fall at the end of September. Read on for Lisa Carling's inside scoop on the Autism Theatre Initiative!
SAM BLANCO: Tell me a little bit about how the Autism Theatre Initiative came about.
LISA CARLING: It came about because we had a very successful program for students in the District 75 schools who had hearing loss and vision loss. We would schedule Wednesday matinee performances of Broadway shows, and bring these kids with their teachers to see Broadway performances. We were hearing more and more from special ed teachers, "This is great, but what can you do for all the kids in the District 75 schools that are on the autism spectrum." We didn't know, because the more we talked to parents, educators, therapists, the more we realized that this population would probably benefit more from a designated performance, being able to come to a show and be themselves. It wouldn't be fair to mix them with typical audiences that may not understand atypical behavior. We also realized from talking with parents that they're very few opportunities for families to do something together if you have a child or adult on the spectrum, what can you do together with siblings, grandparents, aunts and uncles. So we wanted to create an opportunity for families to come to the theatre together and have a terrific time in a judgment-free, welcoming environment where the children or adults on the spectrum could just be themselves, and the parents and siblings would not have to explain a thing. Anything goes. No judgments.
SB: Do you feel that judgment-free aspect is what has really drawn people in?
LC: I do. We're very careful with the material, what productions we choose. We go after what most families want to see, family-friendly productions, big musicals, easy storylines, colorful costumes, dancing and singing, what everyone loves. And then we will ask the production if they are able to make slight modifications in sound and lighting. We rely on specialists in the autism community who can come and take a look at a production and then say, here are maybe a dozen places where it would really be beneficial if the sound could be turned down a level, we usually say not above 90 decibels, or the lighting is just too intense. We always stress when we talk to a show that these are suggestions and if they can make them that would be great. If not, we will warn the parents ahead of time at point-of-purchase. And we always emphasize we want it to be the same great show, the same terrific Broadway musical that families all over the country want to see when they come to New York.
We tried something different in December by doing a play for the first time, The Curious Incident of the Dog in the NightTime. We were very leery of that. We didn't know what it would be like for families to come and see a serious drama, albeit with very funny moments in it, about situations that they may live with 24/7. But it was an opportunity to stretch our expectations and to offer something newer to the autism community, to identify older people in the community, college-aged students on the spectrum, older adults.
SB: What was the response to that?
LC: It was unbelievable. It was very moving to all of us. The cast, every cast member, had tears in his eyes at the curtain call. And there was a very moving moment at the end of the play, where Christopher, after he's told his teacher all the things he's accomplished: he found his mother, he wrote a book, he solved the mystery of who murdered Wellington, and he says something to the effect, he asks her, "This means I can do anything, can't I?" And he asks her three times, and that question just hangs there unanswered by the teacher. But for our autism-friendly performance, there was a teenager who shouted right back at him, "yes, you can!" And it was such an affirmation of the impact of that show on this audience.
There was a time when we would have shied away from offering a performance where there was strong language in it, or violence. There's a scene where the father strikes his son. The show worked with us on that and it was choreographed in a different way. It was more suggestive and not as startling. But we did it. And we're not afraid anymore to just put opportunities out there. Parents know their kids the best, and if they think their child or adult can't handle something then they'll let us know or they won't buy tickets.
SB: Are you involved with other theatres who are putting on autism-friendly performances?
LC: This year's National Autism Theatre Initiative advisory partnerships varied in scope from Stages St. Louis's 235 seat Playhouse at Westport Plaza in Chesterfield, MO that offered a sensory-friendly performance of The Aristocats in June for groups of school children on the spectrum in the St. Louis area; to The Big Apple Circus in Brooklyn, NY which presented a total eight autism-friendly performances of Metamorphosis throughout the year in up to 1,700 seat tents in Manhattan and Queens, NY; Boston, MA; and Bridgewater, NJ. The impact on attendees with autism or with other developmental or cognitive disabilities was immeasurable. From a mother at Stages St. Louis, "My daughter is in this show. Until today, her younger brother had never seen her perform because he is autistic and needs to get up and walk around every now and then and can be loud when he's excited. Today, he not only saw his sister perform but he felt he was in a safe space, and he gave her a standing ovation every time she walked on stage."
SB: With the partnerships, what resources do you provide?
LC: Conference calls. We help them in the planning. We recommend give yourself first time six months to a year to plan for this. We show them examples of the social narrative, character guides, video of what it's like to walk inside the theatre, various supports day-of, what works out the best for us in terms of the koosh balls and stress stars. Just essentially, share our play book, what worked well for us and we always emphasize adapting for your community. And that goes for what you call the performance as well. In New York, we use the term autism-friendly because our community wants that and because in the initial planning they wanted to own that word and raise the awareness. Other parts of the country might use the term sensory-friendly, in the U.K. they like relaxed performances. But it doesn't matter. The thought process is the same, you're welcoming people on the autism spectrum as well as individuals with other developmental or cognitive disabilities and making slight adjustments that make the experience more comfortable.
SB: What advice do you have for theaters or other organizations who want to create autism-friendly events?
LC: Jump in and do it. Don't be afraid because you will learn every time you do it; you're going to do it better. Opening up accessibility for people on the spectrum as well as for other individuals with cognitive and developmental disabilities is where the need is right now. All theaters get it about providing captioning and audio description, but they are neglecting a huge audience in their communities. So, make the effort. Reach out there, you will not regret it.
I would advise choosing the first production (or productions) that are going to be successful. Particularly the first one. Make sure it's a positive experience because this is a new audience. So look for a show that would be engaging to all families. Please do a weekend matinee. Scheduling this on a weekday. About 90% of the people on our surveys say they want a Saturday or Sunday matinee. They cannot come during the week. Again, this is geared for families. If you're working with school groups, that might be different. Oh, an advisory group. Three is a good number. Make sure you get some outside input, someone who's looking at the production you're considering with an autism eye. Because what an artistic director might think is a good choice is not necessarily what someone who works with people on the spectrum, or someone on the spectrum. Don't discount the value of having someone on the spectrum as one of your advisors.
SB: Can you describe some of the feedback you have received from participants?
LC: The overwhelming feedback we've received again and again is how wonderful it is to be in a judgment-free environment, where parents and siblings can just relax. They don't have to worry about explaining behavior, they don't have to feel that they're being stared at. One very telling comment came from a mother last April after our Disney Junior show, who said, "Here I am, sitting in a theater with 2,000 strangers, and yet I feel we're all part of the same family." She's right. They all understand each other. So a child who's stimming or needs to get up, is singing along, it's wonderful. There's no difference. It's not bothering anyone.
SB: Are you always able to offer the tickets at 40-50% off or is that the goal?
LC: That's the goal. We hit that most of the time. If you have a family of four that you want to bring to a Broadway show, and you've got parking involved and public transportation, it's important to keep the cost low. And then you get into all the additional expenses parents have: medical expenses, schooling, one-on-one therapists.
SB: Can you tell me anything about future direction of ATI?
LC: We are interested in working with off-off Broadway companies and consultancies where we will help them provide autism-friendly performances during the summer which is a hard time for us to book an autism-friendly Broadway show so we have our summers to help smaller theaters that might be willing to open their shows to the community.
SB: Is there anything I left out?
LC: I want to cite National Theater America Office with Curious Incident. They recognized that they wanted to make the show as affordable to the autism community as possible, so they went out and sought funding to underwrite the cost. So all of our Curious Incident tickets we were able to sell for $25. Orchestra to balcony, $25 thanks to the National Theater's funding to help underwrite the cost. I wish more producers thought in terms of providing these affordable opportunities. It's in the nature of the commercial theater that it's very expensive to do shows, but if occasional opportunities could come along like this, we could reach so many more people. I remember getting e-mails from parents who were saying, "This is the first time I've ever been able to sit in the orchestra."
ABOUT LISA CARLING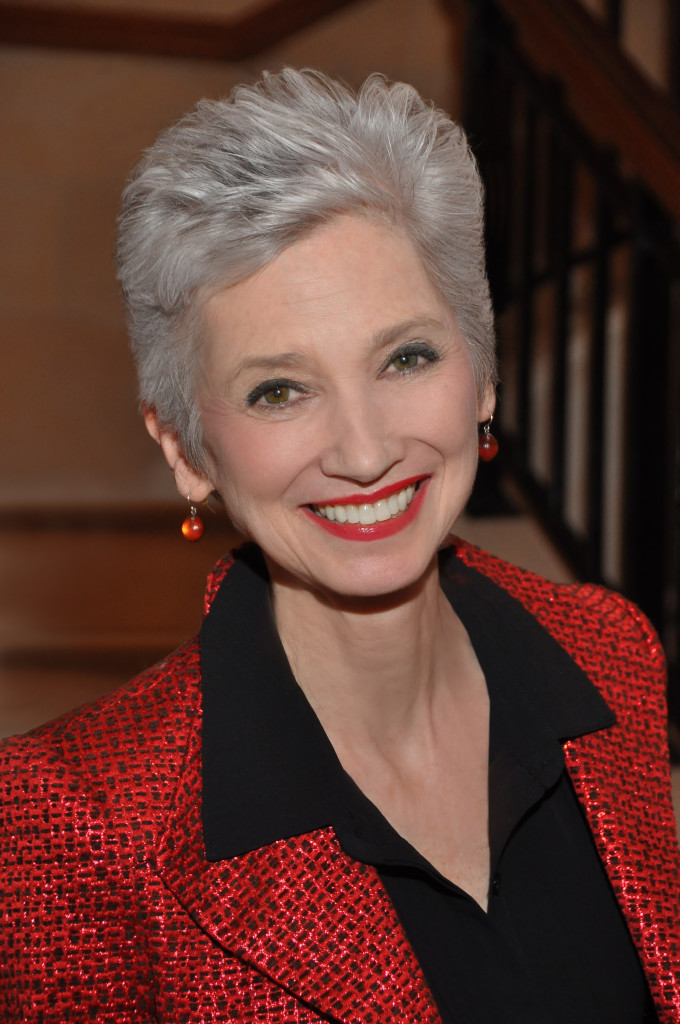 Lisa Carling is Director of TDF Accessibility Programs (TAP) at Theatre Development Fund where she runs a department of services for people with physical disabilities as well as individuals on the autism spectrum or with other developmental or cognitive disabilities. She has spoken on accessibility panels for the Broadway League Education Forums, Association of Performing Arts Presenters, Americans for the Arts and the Kennedy Center's Leadership Exchange in Arts and Disabilities (LEAD) conferences. Lisa received a "Distinguished Leadership in Hearing Accommodation Award" from the Hearing Loss Association of America New York City Chapter in 2015 and a "Community Hero Award" from Best Buddies New York in 2014. TDF has won seven accessibility awards honoring her department achievements, including the "Excellence in Accessibility Leadership Award" at the 2006 LEAD conference. Her credits include: launching the "Autism Theatre Initiative" (2011) which makes theatre accessible to children and adults on the spectrum and their families; designing TDF's "National Open Captioning Initiative" (2004) that partners with regional theatres across the country to expand audiences of people with hearing loss; and establishing TDF's open captioning on Broadway program (1997). Lisa created "Access for Young Audiences" (1995), a service that provides sign language interpreting, open captioning (added, 1998) and audio description (added, 2008) for students with hearing and vision loss who attend specially scheduled Wednesday matinee performances on Broadway. Lisa holds an MFA from Yale School of Drama.