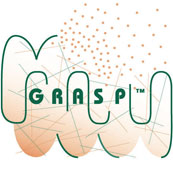 In the wake of the sheer horror of what transpired at Sandy Hook Elementary School last week, our hearts and thoughts are with all of the victims, their families and the entire community. In watching endless news reports, information is coming out that the perpetrator may have been diagnosed with Asperger's Syndrome. With so much misinformation about the real manifestations of Autism Spectrum Disorder, we wanted to share this important statement from Michael John Carley, Exectutive Director of GRASP (The Global and Regional Asperger Syndrome Partnership), which eloquently reminds us of what we need to focus on.
December 14, 2012
We here at GRASP (and I as the father of two school-age boys), cannot be more saddened and devastated by the news of the shootings in Newtown, CT. Our thoughts, wishes, prayers, and heaviest hearts go out to the victims and their families.
While it has not been confirmed, two major news outlets are now speculating that the shooter, Adam Lanza, had been diagnosed with Asperger's Syndrome. Much remains to be seen to provide the full picture of who this man was, but AS may indeed have been a part of his makeup.
We urge everyone to remember what GRASP has stated since our beginning: That having Asperger's or the autism spectrum in your life—as an individual, a parent…etc.—does not carry any bearing with whether or not you will become (for lack of a better term) "a good person" in this life. While the majority of statistics prove that we are infinitely more prone to be the victims of violence than the perpetrators of violence, we are not immune from becoming people capable of making terrible, horrible choices. No one is.
So we ask that everyone please steer away from getting too caught up in the spectrum angle. Let us focus instead on mourning; lamenting through grief that such a terrible and tragic event befell us all on this awful, awful day. Let us focus on the families impacted, and care for them, so that someday far off maybe we can explain—though never justify—what happened today. Perhaps then we will finally force those responsible for our care to pass legislations that could have helped prevent this tragedy, or revoke the legislations that may have assisted it.
With our greatest condolences to those impacted,
Peace,
Michael John Carley
Executive Director
GRASP