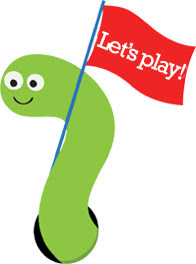 We're excited to bring you the second installment in our new series of Modified Instructions, created by Sam Blanco, BCBA.  Sam's Modified Instructions present 3-4 additional ways to play a mainstream game to make it most useful and accessible for our students with special needs.  These alternative instructions break down each adapted game by:
Age/Skill Level
Number of Players
Object
Skills Required
Materials Needed
Prep
Instructions
Considerations
We're thrilled to introduce Modified Instructions for the All Around Town game, an all-time favorite around here. The game helps reinforce logic, sorting, and social skills in your student.
All Around Town is a multi-player game that engages students as they explore stores in the neighborhood and develop sorting, thinking, and organizational skills.  The shops in this town are just like the ones you have visited in your neighborhood!  As you move around the game board, you'll visit the grocery store, furniture store, book store, clothing store, pet store and art supply store.  Race around town and collect a card from every store and match them to your game mat.  In addition to developing logic skills, players will also sharpen their social skills and awareness of community locations.  Don't forget to download our free Modified Instructions for All Around Town today!