There are very different expectations for parents and teachers when using apps on a tablet or smartphone with your learner with autism. Parents have a lot more free range on what they allow their children to engage in. As a parent, there are moments when you will have breakfast cooking, the phone ringing, and a work meeting scheduled in twenty minutes. I completely understand why a parent hands a tablet to their child with autism and lets them watch YouTube.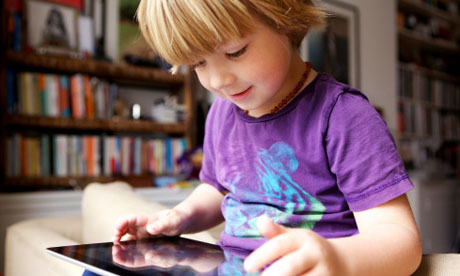 But, as a teacher, this is not acceptable, unless the child has been working hard, and YouTube is a strong reinforcer for them that will be used for a minute or two. But a teacher needs to be consistently pushing their learners towards independence and thinking about the function of the tasks they are presenting to their learners.
By the same token, a teacher should not be handing a tablet to a learner and trusting that an app is useful simply because it's labelled as educational. Teachers don't give a book to a learner without having read it themselves. Teachers don't provide materials for a science experiment without having tested it out and fully read all directions. But teachers frequently hand a tablet to a learner without having a full understanding of how to use the tablet or how to use all aspects of the apps. This is a problem if the learner has a question the teacher can't answer, and it's a problem if the teacher hasn't carefully chosen apps that meet the needs of his or her individual learner.
To avoid these problems, it is essential to take the time to fully explore an app that you have chosen. Below are questions you can ask yourself while going through the app to decide if it is appropriate for your particular learner.
Questions to ask when you're exploring an app:
Does the game or activity get more or less difficult based on the user's performance?
If the app is billed as an "interactive story," in what ways it is interactive?
What specific skills does the app practice?
Is the user easily able to navigate the app? Is there a back button or clear organization about how to move from screen to screen?
Are you able to have more than one user for the app? Some apps only allow one user, which is not useful for a classroom environment.
What kind of noises does the app use? Some apps have sounds for incorrect answers that your learner may find highly reinforcing, which is counterproductive to say the least.
How long is the playing time for one round? Or how long is the story?
If the app is a game, is there a natural end to the game or would you have to stop it mid-game?
Does the app keep any data or records about the user's performance? If so, are you able to easily view this information?
Once I have determined if the app is good as a reinforcer, tool for generalization, or tool for introducing a concept, I make sure that I am fully able to use the app on my own. Then, I'm ready to introduce it to my learner!