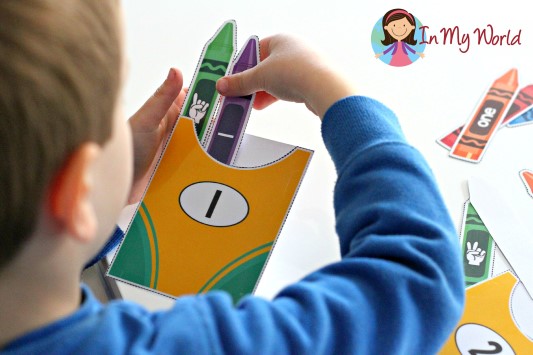 Get creative with this free number sorting activity designed by Lavinia Pop from In My World! This crayon inspired printable includes five different representations of a single number.  These symbols include line segments, dots, words, finger counting, as well as numerals.
To create the crayon pouches, simply cut around the outer edges and fold along the dotted center line.  Then glue, tape or staple the remaining bottom and side edges.  Once complete, cut out all the crayons and mix to start sorting!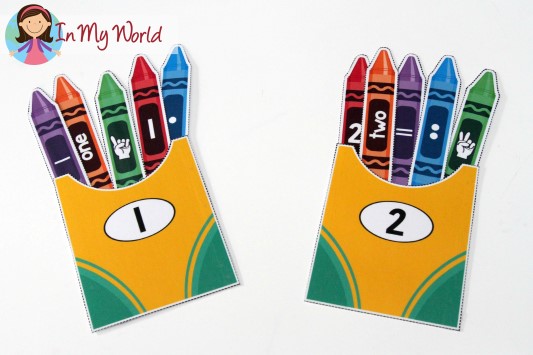 We recommend printing the activity on cardstock or laminating the crayons and pockets for longer use.
To download this free printable click here and for more math literacy activities and ideas, you can read the full post from In My World here!