By: Shahla Ala'i-Rosales and Peggy Heinkel-Wolfe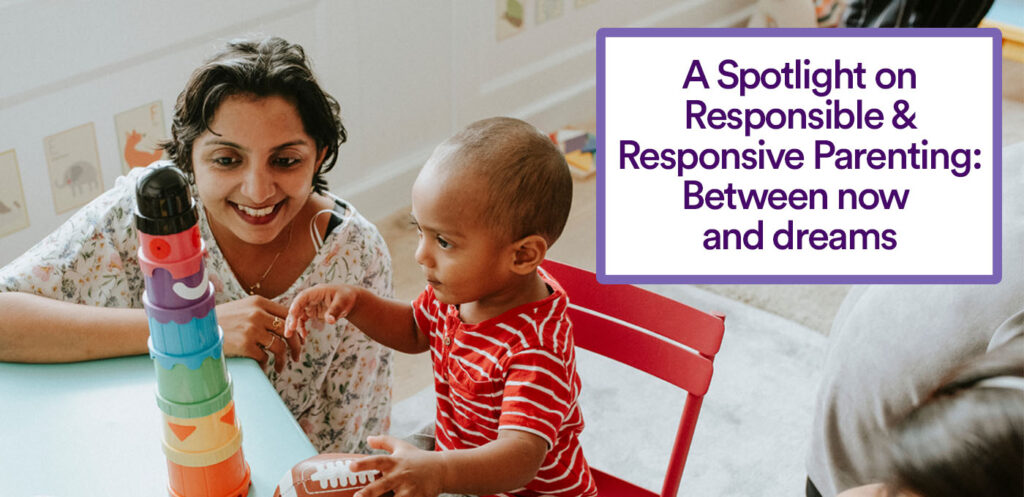 At one time there were very few avenues available to the increasing number of families receiving autism diagnoses for their children. In the 1960s experimental psychologists took a new direction to improve the quality of life for people on the autism spectrum and their families. Their work in behavior intervention began as a treatment for people society had neglected. Little did they know that it created a market.
Their success resulted in a new way of approaching autism that can bring lasting change when services are delivered with intention, skill, effort, and love. Today, autism services are widely available. These services have also become a multi-billion-dollar industry, where a child's disability risks becoming a business opportunity.
But we can minimize that risk. First, we can ground ourselves in ethical principles and the science of learning. Then, we can remember the power that families have had all along: love. Responsible and Responsive Parenting in Autism: Between Now and Dreams offers timeless guidance as it answers three essential questions: What do you need to know? Who will help you? How can love be your compass?
Prior to the publication of this book, the authors have been friends, colleagues, and allies for 30 years. Shahla's expertise as an applied behavior analyst and years of clinical work inform this book. Peggy is the author of See Sam Run: a mother's memoir of autism, winner of a Mayborn Nonfiction Prize.
Together, they have collected meaningful stories from their own experiences and from others on the journey. The stories focus on how family members can understand the scientific principles behind autism services, how parents and professionals can best help and respond to their child and each other, and how they can bring meaning to all of their interactions.
All parents have a responsibility to raise their children with autism as best they can. Parents cannot sidestep this journey. This work is part of how we all develop as humans—nurturing children in ways that honor their humanity and invite full, rich lives. Between Now and Dreams provides the roadmap for a joyful and sustainable journey. The essence of this journey relies on three powers; learning, connecting, and loving. Each power informs the other. Each amplifies the other. And each power is essential for meaningful and courageous parenting.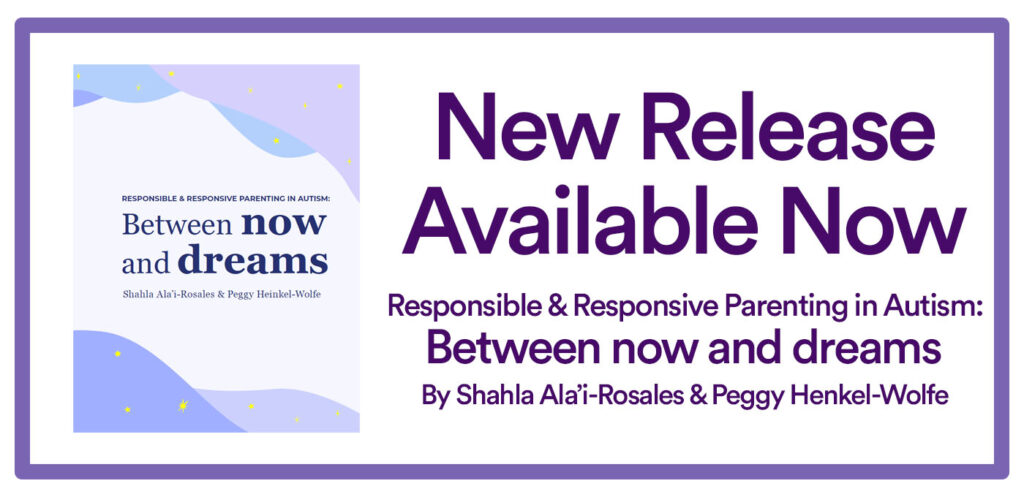 ---
Shahla Ala'i-Rosales is an Associate Professor int he Department of Behavior Analysis at the University of North Texas. She has taught courses on ethics, early autism intervention, parent training, behavioral systems, applied research methods, technology transfer, and behavior change techniques. She has served on several boards and disciplinary committees and has published and presented research on social justice, ethics in early intervention, play and social skills, family harmony, and supervision and mentoring. Shahla has more than four decades of experience working with families and has trained hundreds of behavior analysts. She has received awards for her teaching, her work with families, and for her work in the community.
Peggy Heinkel-Wofle's first book, See Sam Run, a mother's story of autism, was originally published in 2008 by the University of North Texas Press. The book's manuscript won the Mayborn Prize for Literacy Nonfiction in 2005. For more than a decade, she has been exploring themes in autism parenting and self-determination on her blog, peggyheinkelwolfe.com. An award-winning writer and journalist, Peggy holds a master's degree in journalism from the University of North Texas and a master's degree in music performance from the Eastman School of Music.