By: Tameika Meadows, BCBA from I Love ABA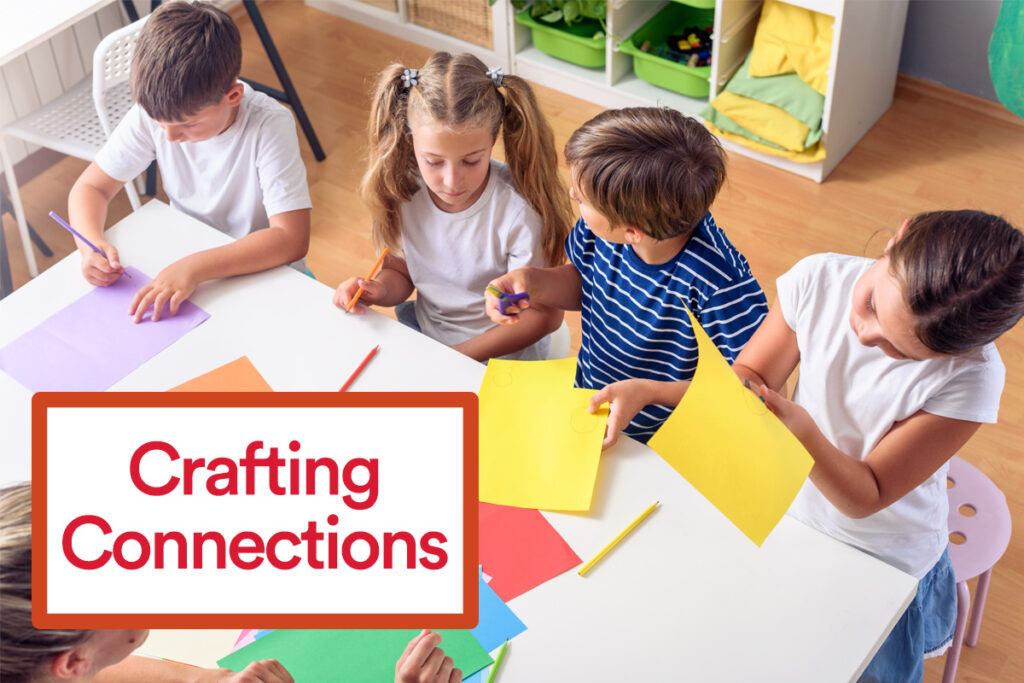 Impairments in social communication are a key deficit of Autism, and can be seen across the varying range of the spectrum.
Social communication is a big word that can include many difficulties, such as making friends, maintaining friendships, being appropriate near peers, sharing or turntaking, empathy or perspective taking, initiating peer play, joining ongoing peer play, responding to peers, self-advocacy, conflict-resolution, getting AND keeping a job, etc.
When clinicians throw around the term "social skills", we are really talking about a lottttt of skills!
Some people have the mistaken belief that ABA therapy only focuses on 1:1 instruction, and therefore isn't appropriate to target peer social interaction. Nope, not true.
ABA therapy can absolutely include targeted social skills instruction. Depending on the age of the learner and their specific social deficits, that will impact how social goals are assessed and selected.
Parents of very young children usually want to work on: sharing, playing with peers instead of isolating, playing with toys instead of hoarding toys, reducing aggression towards peers, etc.
Parents of teens or young adults usually want to work on: initiating conversation, increasing MLU (jargon translation= you want your child to use more than 1-2 words to make a statement or answer a question), buying items in the community, talking to community helpers (e.g. a police officer), going on job interviews, assertiveness, dating, etc.
There are also many ABA programs that offer formal social skill groups to families, where learners are grouped together based on interests, abilities, age, or other factors, to participate in games and activities as a group. But the games are far more than just "games", they are actually carefully designed to target specific social skill deficits. If you are already receiving ABA therapy services, ask if your child can participate in a social group with other clients.
Behavior Analysis has many empirically validated strategies to add to the social skills conversation, and also (depending on the funding source) the ABA provider can target social skills in a group format, at school, or out in the community, to ensure proper generalization. For example:
Reinforcement for the win! Social skills training should include reinforcement individualized to the learner, and also should work to pair (transfer) reinforcement to peers, as pre-intervention the learner may not find interacting with peers to be all that fun ;-(
Data collection. If no one is collecting data, reviewing that data, and evaluating that data to make treatment decisions then what is happening is not ABA.
Generalization. Also known as, "real life". Learning social skills in the ABA clinic, or at school, or on the playground, will not necessarily generalize to other settings and other kids. Intentional generalization into real-world, real life scenarios is a must.
Structure. This may sound weird, but it does NOT mean that the learner must do the same thing, in the same order, for each peer interaction. It means that the learner should be able to predict what will happen in social group today, they know the rules of social group, and they understand what rewards they contact during social group. These things should be somewhat predictable, from the perspective of the learner.
Break down concepts visually or tangibly. Help learners understand abstract concepts through video modeling, games, visuals, or manipulatives, that they can touch, see, etc.
Follow an evidence based curriculum…..just not too closely. While it is important to have a tool to create the lesson plan for social instruction, I'd also recommend individualizing the curriculum as much as possible across learners. Modifying the curriculum to make the content more relevant to the learner will go a long way to helping social instruction gains "stick", and be salient for the individual receiving intervention.
Behavior management. So obviously, challenging or disruptive behaviors will interfere with learning during social interaction time. These behaviors can also frighten, intimidate, or confuse other peers present, which works against the goal of interacting with peers. This is why ABA providers are a qualified to implement these kinds of interventions, because we already have the tools to decrease inappropriate behaviors and increase appropriate behaviors, and keep the social interaction on track.
*Resources:
Mission Cognition
Crafting Connections (I love this book!)
Social Skills Training for Youth with Autism Spectrum Disorders, Otero, Tiffany L. et al. Child and Adolescent Psychiatric Clinics, Volume 24, Issue 1, 99 – 115
A Review of Peer-Mediated Social Interaction Interventions for Students with Autism in Inclusive Settings, Watkins, L., O'Reilly, M., Kuhn, M. et al. J Autism Dev Disord (2015) 45: 1070
Making & Keeping Friends
Baker, J.E. (2004). Social Skills Training: For Children and Adolescents with Asperger Syndrome and Social-Communication Problems. Shawnee Mission, KS: Autism Asperger Publishing Co.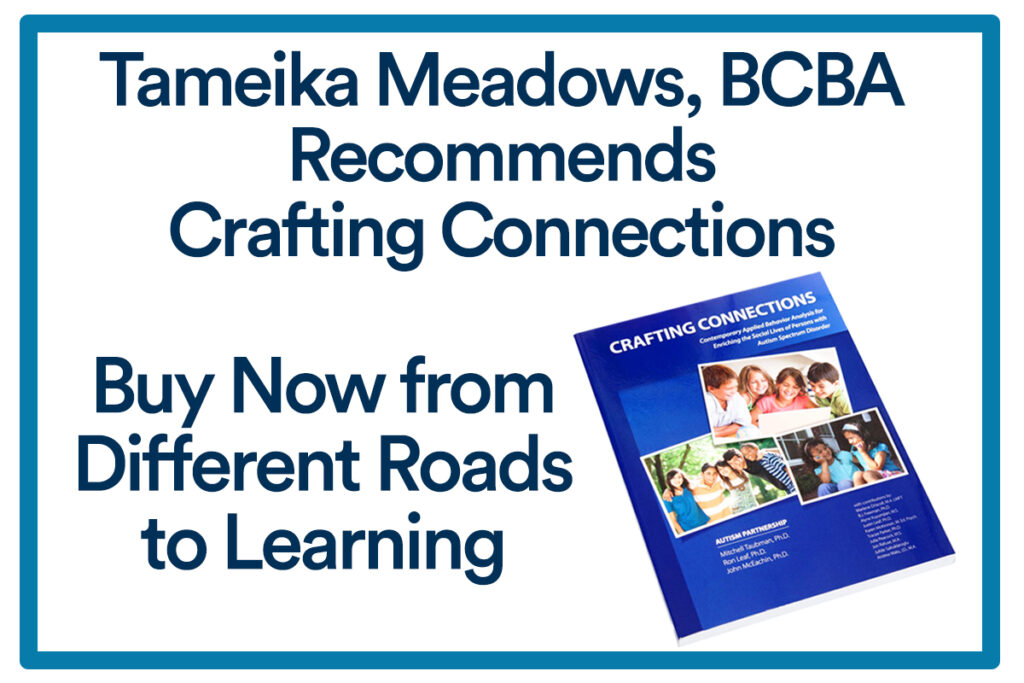 About The Author: Tameika Meadows, BCBA
"I've been providing ABA therapy services to young children with Autism since early 2003. My career in ABA began when I stumbled upon a flyer on my college campus for what I assumed was a babysitting job. The job turned out to be an entry level ABA therapy position working with an adorable little boy with Autism. This would prove to be the unplanned beginning of a passionate career for me.
From those early days in the field, I am now an author, blogger, Consultant/Supervisor, and I regularly lead intensive training sessions for ABA staff and parents. If you are interested in my consultation services, or just have questions about the blog: contact me here."
This piece originally appeared at www.iloveaba.com.