This month's ASAT feature comes to us from Judith Ursitti. To learn more about ASAT, please visit their website at www.asatonline.org. You can also sign up for ASAT's free newsletter, Science in Autism Treatment, and like them on Facebook!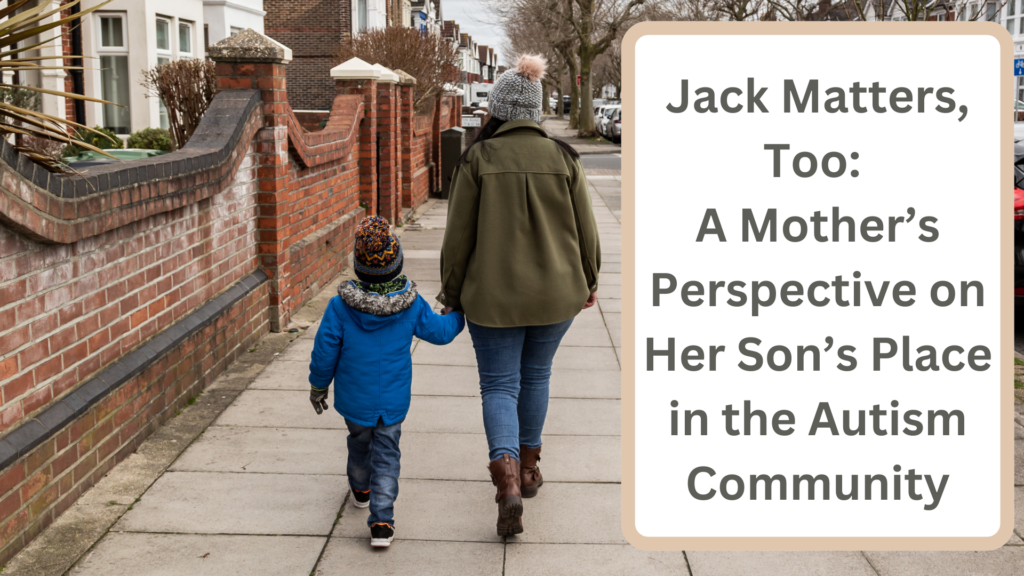 Judith Ursitti, Mother of Jack
I love this young man with all of my heart. I worry about his future. He has so much to offer this world. But frequently, I read things that seem like they deny the realities of valuable humans like him.
He's not a savant. He doesn't type. He gets up in the morning and gets ready for school. He works hard every day, striving for connection and independence, supported by a team of loving therapists.
Speech, OT, PT, ABA,… All of it aimed at empowering him. He runs and swims after school. Exercise is such great medicine. He's not into TV or movies, really. He spends no time on the internet. He loves listening to music on his iPad. Lately, it's been Katy Perry and Kanye.
He was diagnosed with autism at age two. He was diagnosed with a severe intellectual disability at nine. A diagnosis of OCD came a little later. This combination of alphabet soup brings a lot of pain and struggle. He's hurt himself. He's hurt me. It can be hard.
He loves and is loved. He likes to swing as high as the swing will go. He loves to go to the store. He loves to go to Outback Steakhouse and eat wings. He loves his sister and is sometimes annoyed with her. He likes to hang close. He also likes to be left alone.
He hums and rocks and paces. He laughs. He enjoys looking in the mirror and making goofy faces. He screams loudly over and over and laughs and laughs and laughs. He is authentic. Refreshingly so.
He is not the prom king. He is not represented in research or the media very much. It's very hard for researchers to include people like him in their work. His sensory challenges, his inability to read or write or speak leave him on the periphery of autistic representation.
I have many autistic friends with various profiles. They are some of my favorite people. Truly. The truth is his severity makes him really different than them. I'm not even certain that the shared diagnosis is accurate. But hey, I'm not a scientist.
But I do think this is such a compelling reason to work really hard to conduct research for people like him. Individualized supports and services can really help human beings like him.
What's the point of my rambling? Please just know that when you hear the word autism, or you read something by autistic authors representing the autism community, it's generally not inclusive of people like my son. This needs to change. His experience matters.
He and so many others like him need inclusion, acceptance, and support, particularly from their own community. They desperately need research to provide answers and to improve their quality of life.
The ongoing balance of joy and pain is part of the human experience. But his version of it weighs heavily on him. He deserves peace. Please don't forget about people like him.
About the Author:
Judith Ursitti is Vice President of Government Affairs for the Council of Autism Service Providers (CASP). A CPA by training, she spent a decade working in tax accounting. She became immersed in the world of autism advocacy when her son, Jack, was diagnosed at age 2. Since his diagnosis, she has worked on the passage, implementation, and enforcement of autism-related legislation nationwide. She worked for Autism Speaks as their director of state government affairs for over a decade. She has served on the Massachusetts Autism Commission, where she co-chaired the Commission's 14-22/Employment Subcommittee. She also serves as the public policy chair of the National Council on Severe Autism and is the co-founder of the Profound Autism Alliance. She frequently writes about autism advocacy and her experiences parenting a son with profound autism.with autism.
Citation for this article: ​
Ursitti, J. (2022). Jack matters, too: A mother's perspective on her son's place in the autism community. Science in Autism Treatment, 19(7).