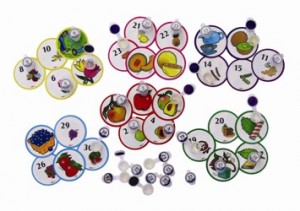 The Scents Sort Match-Up Kit presents little jars filled with familiar scents – can you guess which one? 30 little cups contain the smell of spices, fruits, flowers and more. Students match the smell to a picture card with the image. This is a fantastic game for both the classroom and at home that will lead players to wonder and laughter.
Save 15% this week only on the Scents Sort Match-Up Kit by entering the Promo Code BLOGSSMK at checkout.
*Offer expires on November 8, 2011 at 11:59 pm EST. Not compatible with any other offer. Be sure there are no spaces after the Promo Code when you enter it at checkout.