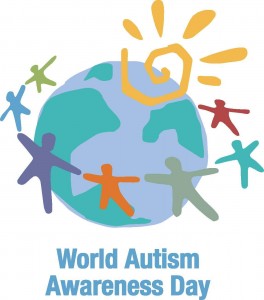 In recognition of World Autism Awareness Day, UN Secretary-General Ban Ki-moon noted that early interventions can make a tremendous impact on the lives of children with autism.
With the number of children affected with autism being reported as high as 1 in 50, there is an urgent need to ensure that children are given a proper diagnosis along with early intervention and behavioral therapy that will make a difference in their lives. Our products are geared towards educating and empowering children at every step, from early intervention to school-age programs.
In honor of World Autism Awarness Day and Autism Awareness Month, Different Roads is thrilled to offer 25% off storewide today through April 4.*  To redeem your savings, please enter the Promo Code WAA13D at www.difflearn.com or call us at 800-853-1057 to place your orders.
*Sale does NOT apply to the following products: VB-MAPP Assessment Kits (DRK 700, DRK 701), ABLLS-R Assessment Kits (DRK 702, DRK 703), 10- and 25-packs of VB-MAPP Protocols (DRB 682, DRB 683).*
WAA13D Sale runs from April 2, 2013 through April 4, 2013 at midnight EST.
**This promotion cannot be applied to previous orders.**
 The coupon code must be entered during checkout to receive offer. Offer only applies to selected products and not those currently on sale. Your order must be placed during the time of the World Autism Awareness Day Sale to qualify for this special offer. This promotional offer may not be combined with any other promotional or discount offers.