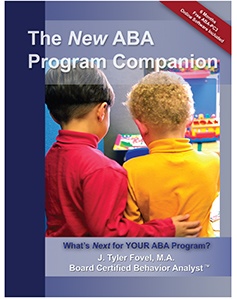 We're thrilled to introduce The NEW ABA Program Companion: What's Next for YOUR ABA Program? by J. Tyler Fovel, M.A., BCBA. This is an expansive brand new edition of the bestselling ABA Program Companion, completely updated with a new online software package, the ABA-PC3. Designed for practitioners who need to solve educational problems through analysis and creation of technically powerful solutions, this brand new book is sure to be at the top of your go-to references. The New ABA Program Companion offers important information and ideas on how to design, document, implement, evaluate and offer the best skill acquisition programs you can create for your students.
Managing a complex, multidimensional ABA Program involves vision, teamwork and infinite coordination. This book will help you choose and attain your next steps, wherever you may be in the process.
With school back in full swing and new cases starting up, now is the perfect time to utilize this powerful resource to create and organize your ABA programs. For a limited time, we're offering The NEW ABA Program Companion at the introductory low price of $35. This offer will only be valid until September 17, 2013 so be sure to order your copy today!
CHAPTERS (for full chapter listings, click here)
Chapter 1: Attributes of an Effective ABA Program
Chapter 2: Introduction to Instructional Program Writing
Chapter 3: Managing the Setting and Materials
Chapter 4: Attention and Engagement
Chapter 5: Prompts and Prompt Hierarchies
Chapter 6: Developing a Solid Reinforcement Strategy
Chapter 7: Errors and Error Correction
Chapter 8: Generalization and Incorporation
Chapter 9: Data-Based Decision Making
Chapter 10: The Big Picture: ABA Project Management
About the ABA Program Companion 3.0 (ABA-PC3) Online Software
The ABA-PC3 software offers an online curriculum development environment for ABA teams. This is the newest version of a curriculum development tool specifically designed for ABA programs that helps with nearly every phase of the program creation process from selecting individual target performances to writing detailed step-by-step procedures to generating data sheets, entering data, and producing graphs. There's also a program review module that structures the process of revising procedures based on observation and student performance measures.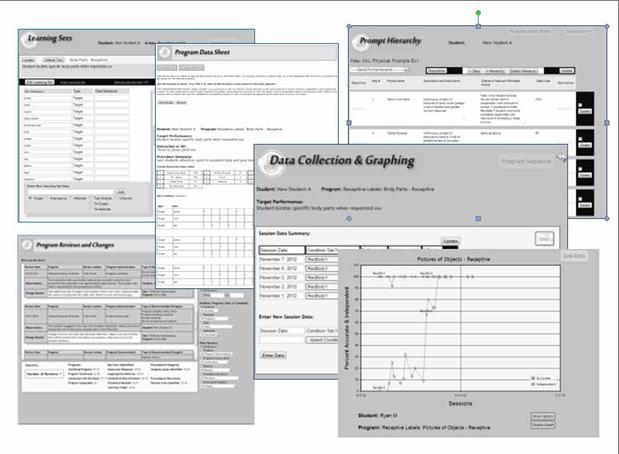 The unique software has a built-in library of 650 programs and over 4000 individual learning targets, all fully customizable by the user for their particular circumstances. Users can quickly search the library using keywords and select appropriate programs or write their own, rapidly building a comprehensive set of student programs. The set can be implemented or used to quickly create multistep sequences of programs for a variety of settings and instructional purposes.
The software helps focus and streamline the process of building an individualized comprehensive curriculum for students in an ABA program and provides a common workspace to enhance collaboration among different service providers on the special education team. In addition to the program library and learning targets, a variety of easy to use tools are included that help accomplish essential ABA implementation tasks including:
•      Automatically-generated data sheets customized for each student
•      Simple data entry screens for skill acquisition and behavior reduction programs
•      2-click graphing that automatically labels changing conditions
•      Reports of active and mastered programs
•      A structured workspace to assemble clear and well-defined prompt hierarchies and error correction strategies
•      A centralized area to organize the goal performance specifications and individual targets, record mastery dates, flag targets for implementers, and construct subsets of the comprehensive target list (condition sets) for presentation to the student
•      Clinical review and progress determination area that allows a user to enter information from observations and provides summary statistics on the progress of individuals or groups of students
**NOTE: Limited introductory price of $35.00 valid through 9/17/13 at 11:59 pm EST. All purchases made after that date will be at the regular retail price of $42.95.