Last year, I had the opportunity to interview Gary Weitzen, the Executive Director of POAC Autism Services and the Autism Shield Program. (You can see the blog post about that interview here.) In the months since our interview, many of his comments have stuck with me, but one in particular has impacted my daily work with students. He said, "A lot more boys have autism than females but the vast majority of educators in special ed, and in particular with autism, are females." He went on to provide examples of how this fact influences some skill development, specifically with toilet training.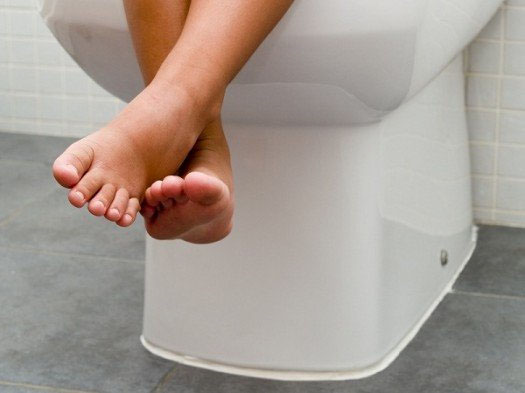 This leads to several considerations to take into account when toilet training boys. I agree with Weitzen that some of these issues arise from the simple fact that women are predominantly toilet training boys. However, it's also possible that such issues arise from the fact that many boys are trained in early intervention or preschool years without consideration of the implications of those training techniques several years down the line, and without further intervention or training later in life. Either way, it's important to recognize that training of life skills should be completed in such a way as to develop effective skills that are similar to those of the child's same-age peers. To that end, here are two considerations:
Consider hygiene. Something I had never thought about prior to my conversation with Weitzen is that after boys use the bathroom, then zip up their pants, it's easy for a little urine to drip onto their pants. Especially once children reach upper elementary and middle school grades, a spot of urine can be socially isolating or an invitation for bullying. Weitzen acknowledges that it can be difficult to teach boys to gently shake their penis before zipping up, especially because teachers don't want to inappropriately touch the students. However, for the long term, it's essential that teachers find a way to teach this simple action.
Consider the topography of the behavior. When we think about topography, we basically mean, "What does the behavior look like." When initially toilet training, teachers will typically have the student pull his/her pants down to the floor. Weitzen shared a personal experience from several years ago, when he was a chaperone on a field trip with his son who is autistic. At one point, the teachers asked him to take the boys to the bathroom, so Weitzen went in with eight 14-year-old boys with autism. He said, "They took their pants and pushed them right down to their knees at the urinal at Medieval Times. So we had seven hairy tushies in the room. Out in public! And what happens is other dads and other boys came in there and everyone's laughing and commenting and pointing." This is the type of situation that teachers and parents do not want students to experience. When toilet training, it's essential to recognize that the topography of the behavior in the male restroom is to unzip the pants, and then pull the fabric aside in order to urinate in the urinal. While it may be easier to teach students to pull their pants down in the initial phases of toilet training, it's important to continue shaping behavior until it has the appropriate topography.
If our students continue to pull their pants down completely, they become targets for bullying, or worse. Weitzen says that on multiple occasions, he's had parents report to him that their child used the bathroom at the urinal, and when they pulled their pants to the floor, another student took a picture of them. "Four different moms told me that, and if four moms told me that, I can't imagine how often that's happening," Weitzen said. "And even if they're not sharing the photo, well now you're the weird kid who sticks his butt out. And you're isolated and you're picked upon, so we have to be real. We have to realize our guys live in the real world and teach them the skills that they need."
WRITTEN BY SAM BLANCO, MSED, BCBA
Sam is an ABA provider for students ages 3-12 in NYC. Working in education for ten years with students with Autism Spectrum Disorders and other developmental delays, Sam has developed strategies for achieving a multitude of academic, behavior, and social goals. Sam is currently pursuing her PhD in Applied Behavior Analysis at Endicott College.