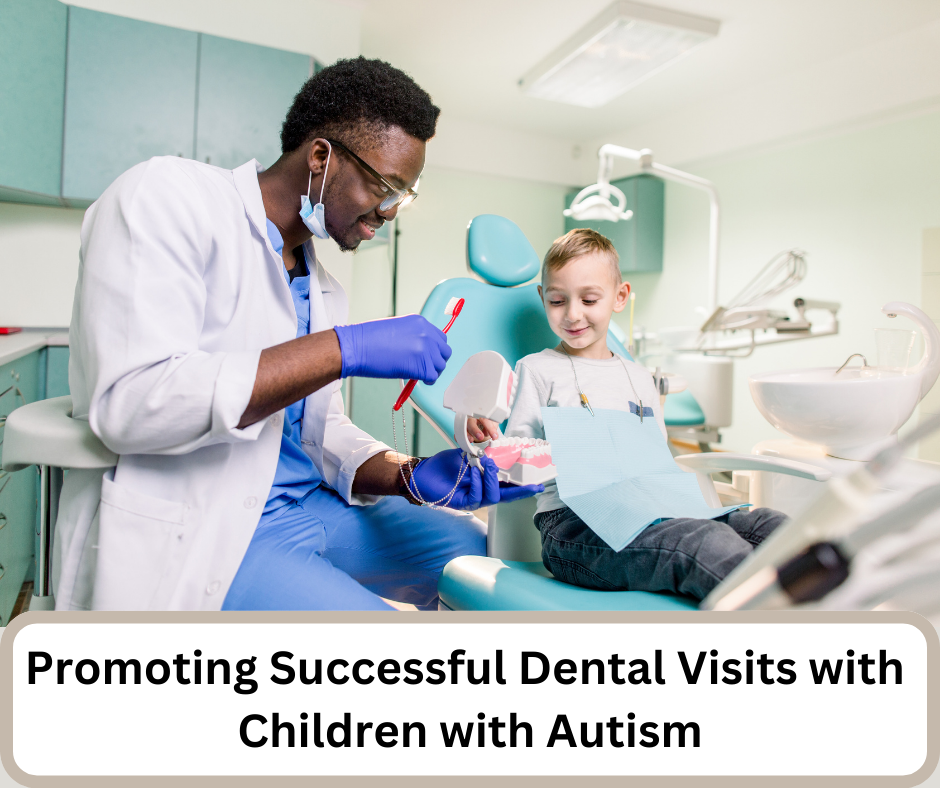 By: Randy Horowitz, M.S. Ed., S.A.S.
Children with autism often engage in problem behavior when asked to participate in activities to which they are infrequently exposed (e.g., doctor/dental exams, haircuts, etc.). In many cases, the problem behavior serves as a means to avoid an unpleasant situation or to communicate a need.
Why are dental visits problematic?
Infrequent exposure, combined with fears associated with dentists, sensory issues related to dental implements and changes in schedules (going to the dentist when you should be in school) prevents some children with autism from learning the appropriate skills and behaviors needed to be successful at the dentist.
Because of these challenges, parents and teachers tend to avoid dental exams, when in reality, they need to do the opposite. Create many opportunities to practice. Build skills. Practice appropriate behavior. Come into contact with reinforcement. Do so under the best circumstances (e.g., in the absence of a tooth ache or painful dental issue).
Prepping for success
Prepare the dentist/hygienist/receptionist in advance. Talk to the dentist prior to your scheduled appointment. Explain your child's preferences and aversions (e.g., one person speaks at a time, noises, etc.)
Visit the dental office without having an actual exam. Take a tour. Provide reinforcement for appropriate skills and behavior (e.g. labeling objects in the environment, walking nicely etc.). Leave on a good note. Consider repeating this across several visits.
Introduce pictures (e.g., the dentists' office, waiting room, exam room, etc.) during structured teaching sessions
Use visual schedules to indicate when the appointment will be
Consider using social stories, peer models or video modeling procedures during regular teaching sessions
In some cases, the above strategies may not be effective, or your child's rate of acquisition may be slower than the timeframe you have. In these cases, you may have to create a lot of opportunities for direct instruction. Practice a dental exam several times a day with the actual dental implements.
Some Prerequisite Skills (Mastery of these skills may create the occasion for more success during a dental exam)
Sits in chair (also lays back/tolerates the reclined position)
Imitates adult movements (e.g., opens mouth)
Follows simple directions (e.g., "say ah", "open wide" etc.)
Tolerates toothbrushing. Use many different types of toothbrushes and toothpastes during teaching sessions at home. Programming for generalization across materials may help your child accept what the dentist offers.
Strategies for waiting
Strategically schedule the appointment for times that are less crowded. Ask the office if the first appointment of the day is less wait time than the end of the day.
Use a timer
Bring things to do (but avoid a situation where terminating a preferred activity or relinquishing a preferred object may cause problem behavior)
Wait in the car, take a walk around the block and ask the receptionist to call or text when the dentist is ready
Strategies for during the appointment
Begin with mastered skills. Ask the dentist to do a few trials of general direction following. This builds momentum and also provides an opportunity for the child to access reinforcement for correct responses
Pair the exam with reinforcement (e.g., preferred music, TV, etc.)
Give breaks out of the chair
End on a positive note. Even if the entire exam is not complete, if the child has tolerated many steps for longer periods of time, terminate the exam and schedule follow up.
Through systematic teaching and gradual exposure, children with autism can learn needed skills and behaviors to be successful during a dental exam. The rate of acquisition of these skills and behaviors varies across children. In some cases, mastery may take weeks or even months. In the meantime, remember to celebrate each successful step along the way!
About the Author
Randy Horowitz, M.S. Ed., S.A.S.
Randy has a Master of Science in Education from Queens College and a Certificate of School Administration and Supervision from the College of New Rochelle. Randy is currently a doctoral candidate in the educational leadership program at Concordia University. Randy started her career as a special education teacher in public school in Nassau County and then spent close to 30 years in senior leadership positions at nonprofit organizations serving children and adults with autism in NYC and Long Island. Randy has presented at local, national and international conferences on topics relating to educating individuals with autism. Her particular areas of interest include preparing and supporting individuals with autism for integration into community activities.
In addition to her many work responsibilities, Randy is also a seasoned runner and has participated in countless road races and marathons, including our Blazing Trails Run/Walk, raising well over $65,000 in the past 15 years to benefit the autism community.