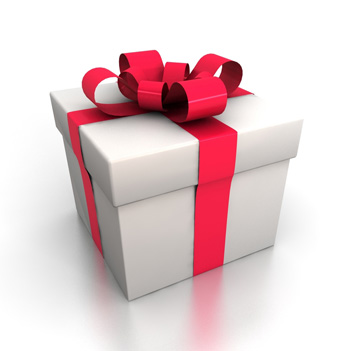 At this time of year, it can be a challenge to find an appropriate gift for the child with autism in your life. Aunts, uncles, grandparents, and family friends often call us inquiring about what a good present would be for the child with special needs in their lives. This year, we've put together a holiday gift guide with some suggestions for children on the spectrum. All of the items are educational while being fun and engaging. Hopefully, this will make your search a bit easier and you'll be able to cross someone off your list!
And to sweeten things, we're offering 15% off on these products through December 19. Just enter the Promo Code GIFTS11 at checkout to redeem your savings.
We wish all of you a very happy and healthy holiday season!
            Stocking Stuffers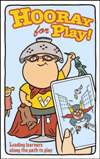 Hooray for Play– $12.95
Get everyone involved and pretend to be a firefighter, pirate, chef and more! These cards lead learners on the path to play.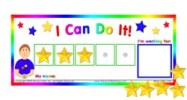 Token Board– $5.95
Are all of those holiday cookies proving too tempting for your child? Use a token board to reinforce them for work accomplished with the reward of a holiday treat.

Go Talk Button– $11.95
Record a 10 second message and attach these small, handy buttons anywhere in the house. These are great for children with limited language and can keep them engaged in all the holiday cheer.

On the Road Toob– $9.95
Miniature vehicles provide fun opportunities for imaginative play as they VROOOM around the holiday table.
Presents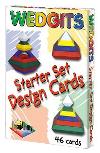 Wedgits Blocks and Design Cards- $23.99
Nest, stack, and link these blocks together to create endless shapes. The Wedgits are fun and challenging for the whole family.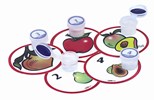 Scents Sort Match-Up Kit- $39.95
Who can identify the smell of honey? What about the cantaloupe? Guessing each scent inevitably leads to laughter.

Wiggle and Giggle- $24.95
This board game is great for getting everyone active as players have to balance and move around according to what the spinner lands on.

Winomino-$29.95
With over 900 puzzle combinations possible, this game is ideal for students of all ages and levels. The geometrical puzzle develops fine motor, visual spatial and problem solving skills.

S'Match- $19.95
A fun SPIN on the classic Memory Game, S'Match requires players to find matches based on color, number or category.