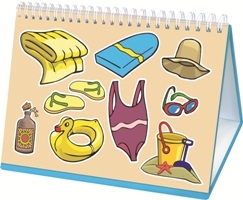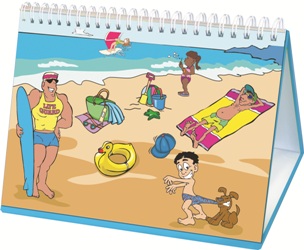 It's the fourth of July and summer is in full swing. Time for BBQ's, trips to the beach, road trips and relaxation. Our pick this week is the What Would You Take? flip book so you can prepare your kids in a fun and playful way for what you need to bring on your summer adventures. Scenes depicted include the beach, a fishing trip, the playground and more. You can save 15% on the What Would You Take? book by entering the Promo Code BLOGWWT4 at checkout.
Wishing you all a safe and happy 4th!
*Offer expires on July 10, 2012 at 11:59 pm EST. Not compatible with any other offer. Be sure there are no spaces after the Promo Code when you enter it at checkout.