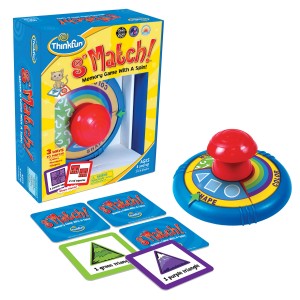 S'Match! presents a fun "spin" on the classic memory game. The S'Match Spinner tells players whether they're looking for matches according to color, number or category. The game allows for readers and pre-readers to learn and play together as the colorful cards feature both the pictures and words. You can useS'Matchfor developing language, memory and concentration skills while children learn about sorting and categorizing.
This week only, save 15% on S'Match! by entering the Promo Code BLOGSM5at checkout.
*Offer expires on July 31, 2012 at 11:59 pm EST. Not compatible with any other offer. Be sure there are no spaces after the Promo Code when you enter it at checkout.