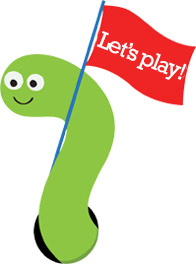 There are many great mainstream games available out there but it can sometimes be challenging to know if a particular game's intended uses are feasible for a learner on the spectrum. With a few simple tips and modifications, many of these games can be altered to provide an excellent learning opportunity through play and most of all, fun.
We've worked with Sam to select some of our favorite games and toys. She's field tested all of these with her students and figured out creative and innovative ways to adapt each game to meet the needs of her learners. Our Modified Instructions present 3-4 alternative ways to play the game, in addition to the regular intended uses suggested by the manufacturer. Sam's Modified Instructions break down each adapted game by:
Age/Skill Level
Number of Players
Object
Skills Required
Materials Needed
Prep
Instructions
Considerations
This week, we're introducing the first set of Modified Instructions for S'Match! Memory Game available as a free download at Different Roads to Learning. Just follow the link and click on "Modified Instructions" to download your free copy.
S'Match! is a favorite around here as it presents an exciting new SPIN on the classic game of Memory. This engaging multi-player game challenges players to find matches by the attributes of color, number or category. The game allows readers and pre-readers to learn and play together as the colorful cards feature both pictures and words. Download our Modified Instructions for Use for S'Match! for free today!