We're excited to bring you the sixth installment of our series of Modified Instructions, created by Sam Blanco, BCBA. In this installment, we're introducing Sam's Modified Instructions for Parachute Play. Our bright and colorful parachutes are perfect for motivating young learners during the summer holidays.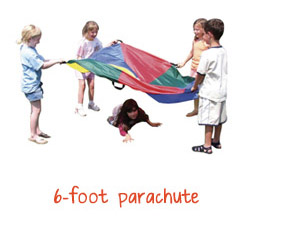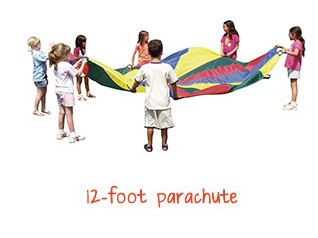 Our parachutes comes in two different sizes—our 6-foot parachute fits up to 6 and our 12-foot parachute fits up to 8 children for play. Parachute Play has something for every child. You can teach colors, peer play, and basic prepositions of "over" and "under". Children love sweeping the parachute up in the air and watching it flutter down. Best of all, it's just plain fun for all of us!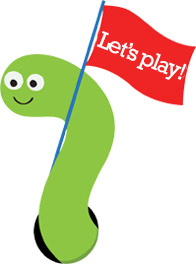 Sam's Modified Instructions present 3-4 additional ways to play a mainstream game or activity to make it most useful and accessible for our students with special needs.  These alternative instructions break down each adapted game and activity by:
Age/Skill Level

Number of Players

Object

Skills Required

Materials Needed

Prep

Instructions

Considerations
Don't forget to download our free Modified Instructions for Parachute Play today!