This week, we're excited to share the second installment in our series of exclusive interviews with autism experts for the month of April, featuring Mary Jane Weiss, PhD, BCBA-D. In this interview with BCBA Sam Blanco, Dr. Weiss discusses some of the most effective ways for parents and practitioners to develop social skills in young children, as well as some of the most common errors that are made in teaching these important skills.
---
Developing Social Skills with Young Learners
with Mary Jane Weiss, PhD, BCBA-D
SAM BLANCO: What advice do you have for parents of young learners who are concerned about social skills?
MARY JANE WEISS: Well, we all need to be concerned about social skills. One related issue is social motivation. If a learner is socially interested, social skill training is considerably easier. If not, we need to work on making social interaction meaningful and rewarding. What are the favorite activities of this child? How can we embed ourselves into them? Can we teach manding for them so that we grant access? Can we create social routines within them? How can we make something that is not yet social begin to be social?
SB: What are activities parents can engage in to help their learners develop stronger social skills?
MJW: Parents are in a great position to teach social skills, because there are endless opportunities to use as teaching moments.  Think of requesting: there are countless moments in every day to work on requesting – food, drinks, snacks, tissues, a ball, to go outside, to play a game, to make a silly face…Imitation too is so easy to work on and the list of things to imitate is long.  Can your child imitate how you clean the table, sweep the floor, load the dishwasher, open the mail, help a younger sibling do a puzzle? And joint attention: capture the unusual moments in every day and create a social exchange around them!
SB: When considering social skills for young learners, what are the first skills you focus upon?
MJW: Imitation, Joint Attention, Manding… I think we have to start with these.  They are core socio-communicative skills.  Many higher order skills require these foundations.  And I think we need to focus on pairing ourselves with great things to naturally build approach behaviors and naturally reduce avoidance behaviors.
SB: Many parents and practitioners are concerned about eye contact. Can you talk about that skill? Why is it important? Do you start with eye contact? 
MJW: There are many opinions about this.  I was trained to be aware of the ways in which eye contact can be trained to be non-functional.  For example, if we ask for eye contact before every instruction, we run the risk that learners will depend on that cue in order to attend/be ready for ANY OTHER instruction.  That is not a desired outcome.  On the other hand, the absence of eye contact is very stigmatizing, and does not invite social bids.  Here are some ideas for making it functional:
Build eye contact through engaging playful interaction.
Try not to over-rely on any attentional cue (but especially not "look at me").
Experiment with more natural ways to get eye contact on command (e.g., in response to name or given as a group instruction to all).
SB: Are there any common mistakes you see in teaching social skills?
MJW: YES, thanks for asking that question! The biggest mistake I have seen is teaching social skills in rote and contrived situations that do not represent natural experiences. When we teach a list of social questions, we are not necessarily helping learners to develop social conversation skills. We do not ask people their name, address, favorite food, and siblings' names as conversation (beyond the first day of meeting someone!). We need to teach CONTEXT. We do not ask someone about their weekend each time we see them on Monday. We only do that the FIRST time.  Sensitivity to context is often absent from social skill instruction.
Also, I see people focusing on responsivity to questions.  We need to broaden the responsivity training.  In fact, many social exchanges start with comments.  Someone comments about something, and we respond with comments or questions.  Most children with autism are taught to respond to questions.  Sometimes, they do not even realize that a comment is a social opportunity.
Finally, we need to teach INITIATION skills.  How do we start a conversation, ask someone to play with us, ask for something we need, request to join a game?  We have to balance our instruction in responding with instruction in initiation!
SB: There's a common misconception that ABA is solely teaching skills at a table in discrete trials. How can ABA be useful in teaching social skills?
MJW: ABA can be useful in teaching a wide variety of social skills well beyond DTI!  I really like the work on scripts.  I also like the way Jed Baker has outlined social skills training for non-vocal learners.  I absolutely love the Crafting Connections curriculum; it is so focused on socially valid skills.
SB: What resources do you recommend to parents?
MJW: There are several curricular resources that I think can be useful.  Some of my favorite books are:
The Social Skills Picture Book: Teaching play, emotion, and communication to children with autism
Jed Baker (Author)
ISBN: 978-1885477910, Publication Date: 2003
Building Social Relationships: A Systematic Approach to Teaching Social Interaction Skills to Children and Adolescents with Autism Spectrum Disorders and Other Social Difficulties
Scott Bellini (Author)
ISBN: 978-1931282949, Publication Date: 2006
Social Skills for Teenagers with Developmental and Autism Spectrum Disorders: The PEERS Treatment Manual
Elizabeth A. Laugeson and Fred Frankel (Authors)
ISBN: 978-0415872034, Publication Date: May 20, 2010
Teaching Conversation to Children With Autism: Scripts And Script Fading
Lynn E. McClannahan and Patricia J. Ph.D. Krantz (Authors)
ISBN: 978-1890627324, Publication Date: 2005
Crafting Connections: Contemporary applied behavior analysis (ABA) for enriching the social lives of persons with Autism Spectrum Disorder
Mitchell Taubman, Ron Leaf, and John McEachin (Authors)
ISBN: 978-0975585993, Publication Date: 2011
I also really like the book series below:
Joy Berry series of books (Help Me Be Good series)
Cheri Meiners series of books (Learning to Get Along series)
SB: Is there any particular assessment you recommend practitioners use to assess social skills?
MJW: There are a variety of assessments that target social skills. Some are useful for group interaction (e.g., the ABLLS-R has a section on classroom relevant skills……).  The VB-MAPP has some elements that are very socially relevant, including the Barriers Assessment and the Transitions Assessment.  Those assessments help to identify individuals that may be ready for more group instruction or more naturalized instruction.
SB: Are there any particular studies you direct practitioners to that are related to social skills training for individuals with autism?
MJW: I really like the work of Justin Leaf and his colleagues at Autism Partnership.  Their elegant studies have been real contributions to the empirical literature.  Bridget Taylor has also done some excellent work, including in some centrally important areas such as joint attention.
ABOUT MARY JANE WEISS, PHD, BCBA-D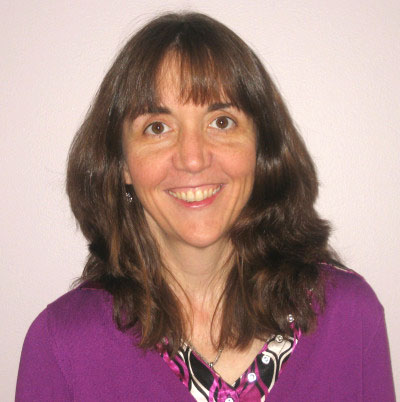 Mary Jane Weiss, Ph.D., BCBA-D has been working as a behavior analyst serving people with autism for over 25 years. She received her Ph.D. in Clinical Psychology from Rutgers University in 1990, and became a Board Certified Behavior Analyst in 2000. She is currently a Professor of Education at Endicott College, where she directs the graduate programs in ABA and Autism. She previously served as an Associate Professor at the Graduate School of Applied and Professional Psychology at Rutgers University, and as Director of Research and Training and as Clinical Director of the Douglass Developmental Disabilities Center at Rutgers University for 16 years. Her clinical and research interests center on defining best practice ABA techniques, on evaluating the impact of ABA in learners with autism spectrum disorders, and in maximizing family members' expertise and adaptation. She is a regular presenter at regional and national conferences on topics relevant to ABA and autism. She is a past president of the Autism Special Interest Group of the Association for Behavior Analysis, a former member of the Association of Professional Behavior Analysts Board of Directors, and she currently serves on the ethics review committee of the Behavior Analyst Certification Board, on the Scientific Council of the Organization for Autism Research, on the Legislative Affairs Committee of the New Jersey Association for Behavior Analysis, and on the Board of Trustees of Autism NJ.