This value set of six visually stimulating board games targets good social skills and behavior. The six social skills games included in the set cover Morals, Manners, Empathy, Showing Emotions, Friendship, and Managing Emotions. This week, you can take 15% off* your set of Social Skills: Set of 6 Board Games by using promo code SOCSKILLS at check-out!
Each game supports the development of social and emotional skills and the consolidation of those already learned. This set of board games provides a comprehensive approach to promoting the social and emotional skills that underpin effective learning, positive behavior, regular attendance, staff effectiveness, and the emotional health and well-being of students.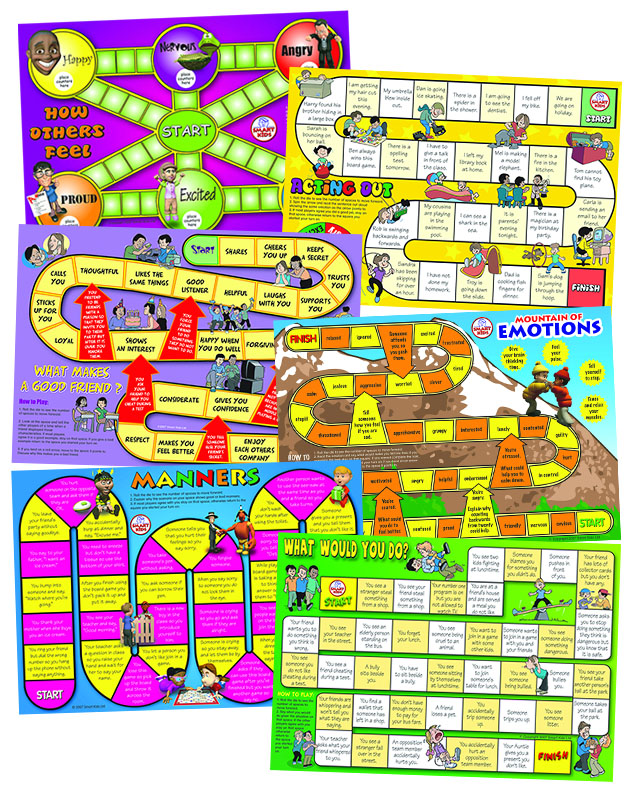 The set includes: 6 games made from durable cardboard measuring 16¼" x 11½", 24 colored counters, 1 die, and 1 spinner.
Don't forget to use our promo code SOCSKILLS this week to save 15%* on Social Skills: Set of 6 Board Games!
*Offer is valid until 11:59pm EST on April 21st, 2015. Not compatible with any other offers. Be sure there are no spaces or dashes in your code at check out!