Token boards are a part of every ABA program. They give teachers a positive way to reinforce good behavior and monitor success. Our lightweight, laminated Token Boards are now available in 10-packs – and even better – you can save 15% on any of our token boards and their 10-packs this week! Just use our promo code TOKENS when you check out online or over the phone with us.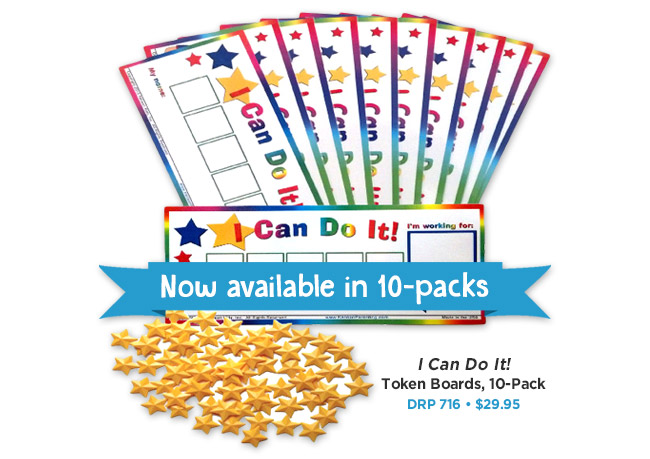 Once the student receives 1 to 5 stars on their token boards, they receive a reward – a favorite activity, a toy, or something good to eat! There is also a 2″ box at the end of the row, so the instructor can place an image of the reward.
Each token board comes with 8 reusable reward stars. The chart measures approximately 5″ x 9″.

*Code is valid for one-time use through August 9, 2016 at 11:59pm. Offer cannot be applied to previous purchases, combined with any other offers, transferred, refunded, or redeemed and/or exchanged for cash or credit. Different Roads to Learning reserves the right to change or cancel this promotion at any time. To redeem offer at differentroads.com, enter promo code TOKENS at checkout.