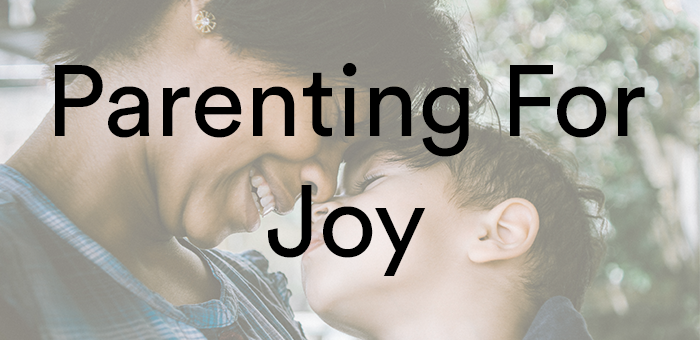 Editor's note:  Autism Awareness month is becoming a call to action from the autism and neurodivergent communities for change from the rest of society. In this edited excerpt from their upcoming book with Different Roads, co-authors Shahla Ala'i-Rosales and Peggy Heinkel-Wolfe offer a specific call to action to both parents and professionals—to seek and maintain joy's radiating energy in our relationships with our children.
Parents have the responsibility of raising their children with autism the best they can. This journey is part of how we all develop as humans—nurturing children in ways that honor their humanity and invite full, rich lives. Ala'i-Rosales and Heinkel-Wolfe's upcoming book offers a roadmap for a joyful and sustainable parenting journey. The heart of this journey relies on learning, connecting, and loving. Each power informs the other and each amplifies the other. And each power is essential for meaningful and courageous parenting.
Ala'i-Rosales is a researcher, clinician, and associate professor of applied behavior analysis at the University of North Texas. Heinkel-Wolfe is a journalist and parent of an adult son with autism.
Joy gives us wings! ― Abdul-Baha
"Up, up and awaaay!" all three family members said at once, laughing. A young boy's mother bent over and pulled her toddler close to her feet, tucking her hands under his arms and around his torso. She looked up toward her husband and the camera, broke into a grin, and turned back to look at her son. "Ready?" she said, smiling eagerly. The boy looked up at her, saying "Up . . ." Then he, too, looked up at the camera toward his father before looking back up at his mother to say his version of "away." She squealed with satisfaction at his words and his gaze, swinging him back and forth under the protection of her long legs and out into the space of the family kitchen. The little boy had the lopsided grin kids often get when they are proud of something they did and know everyone else is, too. The father cheered from behind the camera. As his mother set him back on the floor to start another round, the little boy clapped his hands. This was a fun game.
One might think that the important thing about this moment was the boy's talking (it was), or him engaging in shared attention with both his mom and dad (it was), or his mom learning when to help him with prompts and how to fade and let him fly on his own (it was), or his parents learning how to break up activities so they will be reinforcing and encourage happy progress (it was) or his parents taking video clips so that they could analyze them to see how they could do things better (it was) or that his family was in such a sweet and collaborative relationship with his intervention team that they wanted to share their progress (it was). Each one of those things is important and together, synergistically, they achieved the ultimate importance: they were happy together.
Shahla has seen many short, joyful home videos from the families she's worked with over the years. On first viewing, these happy moments look almost magical. And they are, but that joyful magic comes with planning and purpose. Parents and professionals can learn how to approach relationships with their autistic child with intention. Children should, and can, make happy progress across all the places they live, learn, and play–home, school, and clinic. It is often helpful for families and professionals to make short videos of such moments and interactions across places. Back in the clinic or at home, they watch the clips together to talk about what the videos show and discuss what they mean and how the information can give direction. Joyful moments go by fast. Video clips can help us observe all the little things that are happening so we can find ways to expand the moments and the joy.
Let's imagine another moment. A father and his preschooler are roughhousing on the floor with an oversized pillow. The father raises the pillow high above his head and says "Pop!" To the boy's laughter and delight, his father drops the pillow on top of him and gently wiggles it as the little boy rolls from side to side. After a few rounds, father raises the pillow and looks at his son expectantly. The boy looks up at his father to say "Pop!" Down comes the wiggly pillow. They continue the game until the father gets a little winded. After all, it is a big pillow. He sits back on his knees for a moment, breathing heavily, but smiling and laughing. He asks his son if he is getting tired. But the boy rolls back over to look up at his dad again, still smiling and points to the pillow with eyebrows raised. Father recovers his energy as quickly as he can. The son has learned new sounds, and the father has learned a game that has motivated his child and how to time the learning. They are both having fun.
The father learned that this game not only encourages his child's vocal speech but it was also one of the first times his child persisted to keep their interaction going. Their time together was becoming emotionally valuable. The father was learning how to arrange happy activities so that the two of them could move together in harmony. He learned the principles of responding to him with help from the team. He knew how to approach his son with kindness and how to encourage his son's approach to him and how to keep that momentum going. He understood the importance of his son's assent in whatever activity they did together. He also recognized his son's agency—his ability to act independently and make his own choices freely—as well as his own agency as they learned to move together in the world.
In creating the game of pillow pop, parent and child found their own dance. Each moved with their own tune in time and space, and their tunes came together in harmony. When joy guides our choices, each person can be themselves, be together with others, and make progress. We can recognize that individuals have different reinforcers in a joint activity and that there is the potential to also develop and share reinforcers in these joint activities. And with strengthening bonds, this might simply come to mean enjoying being in each other's company.
In another composite example, we consider a mother gently approaching her toddler with a sock puppet. The little boy is sitting on his knees on top of a bed, looking out the window, and flicking his fingers in his peripheral vision. The mother is oblivious to all of that, the boy is two years old and, although the movements are a little different, he's doing what toddlers do. She begins to sing a children's song that incorporates different animal sounds, sounds she discovered that her son loves to explore. After a moment, he joins her in making the animal sounds in the song. Then, he turns toward her and gently places his hands on her face. She's singing for him. He reciprocates with his gaze and his caress, both actions full of appreciation and tenderness.
Family members might dream of the activities that they will enjoy together with their children as they learn and grow. Mothers and fathers and siblings may not have imagined singing sock puppets, playing pillow pop, or organizing kitchen swing games. But these examples here show the possibilities when we open up to one another and enjoy each other's company. Our joy in our child and our family helps us rethink what is easy, what is hard, and what is progress.
All children can learn about the way into joyful relationships and, with grace, the dance continues as they grow up. This dance of human relationships is one that we all compose, first among members of our family, and then our schoolmates and, finally, out in the community. Shahla will always remember a film from the Anne Sullivan School in in Peru. The team knew they could help a young autistic boy at their school, but he would have to learn to ride the city bus across town by himself, including making several transfers along the way. The team worked out a training program for the boy to learn the way on the city buses, but the training program didn't formally include anyone in the community at large. Still, the drivers and other passengers got to know the boy, this newest traveling member of their community, and they prompted him through the transfers from time to time. Through that shared dance, they amplified the community's caring relationships.
When joy is present, we recognize the caring approach of others toward us and the need for kindness in our own approach toward others. We recognize the mutual assent within our togetherness, and the agency each of us enjoys in that togetherness. Joy isn't a material good, but an energy found in curiosity, truth, affection, and insight. Once we recognize the radiating energy that joy brings, we will notice when it is missing and seek it out. Joy occupies those spaces where we are present and looking for the good. Like hope and love, joy is sacred.
"When there is so much hate and so much resistance to truth and justice, joy is itself is an act of resistance." ― Nicolas O'Rourke