Apple has recently introduced a new Family Sharing feature, which allows up to 6 family members to browse and access each other's iTunes, iBooks, and App Store purchases, as well as share photos, calendars, and locations with each other. We're excited to announce that all of our Different Roads apps in the iTunes App Store have also begun to support this feature. Family Sharing also includes parental controls, enabling parents to approve purchases and downloads initiated by children first.
Different Roads to Learning Apps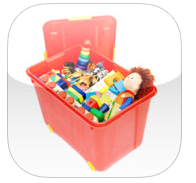 Clean-Up: Category Sorting  This highly-rated interactive program develops language, reasoning, and sorting and classifying skills in young learners. Players must "clean up" by putting 75 photographic images of toys, food, and clothing away in the correct shopping cart, refrigerator, or toy box. Each target is introduced by its label ("Where does the Apple go?") in each round where players see 15 unique images. Correct responses receive visual and auditory reinforcement while incorrect answers are corrected by a visual prompt of the correct answer flashing. This app builds foundational sorting skills for students just developing their sorting and classifying skills. Available on iPhone and iPad.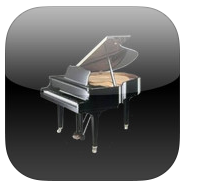 What's that Sound? Learning to Listen and Identify Sounds  This interactive and easy-to-grasp game develops auditory discrimination and processing skills in young learners. Players will improve their skills by matching objects and their associated sounds. Simple auditory processing skills lay the foundation for learning how to read, speak and spell.
Available on iPhone and iPad.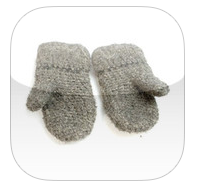 What Goes Together?  This interactive program develops language, discrimination, and reasoning skills in young learners. Clear, colorful images of everyday objects promote an understanding of functions and the relationships between items that children encounter on a daily basis. With built-in reinforcement and error correction, this game provides a solid foundation in building critical expressive and receptive language skills. Available on iPhone and iPad.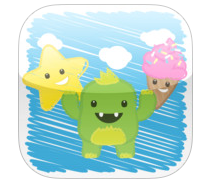 Tell Me About It!  Featured as Editor's Choice on Best Apps for Kids, this universal app is specifically designed for children with autism and other speech and language delays. Based on the Applied Behavioral Analysis approach, this program mimics an actual one-on-one instructional session with a therapist. The app provides 15 categories of language targets, such as body parts, household items, clothing and food, and six levels of difficulty, which progressively become more difficult, from labelling to shared feature, function, and category. This app also features an easy-to-read report card, which provides tracking data for each child and an option to e-mail the report card results. Available on iPhone and iPad.
To discover all of our current apps and what Family Sharing can do for your family, visit our iTunes App Store page.