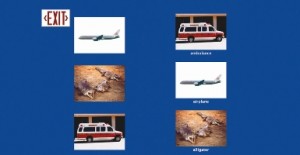 This week, we're so excited to introduce you to the new Language Builder Picture Nouns Software. We're also thrilled to be the first to offer this wonderful program. For the next 2 weeks – to celebrate our worldwide exclusive on this new program – we're offering you 15% off!
Based on the top-selling flashcards – The Language Builder – this innovative software program transforms basic flashcards into an interactive digital learning experience. The 550 Images are taken directly from the popular Language Builder Picture Nouns 1 & 2. There are 550 images presented through six different activities. The easy-to-use interface gives you the ability to select which words, word lists, or categories you want to practice.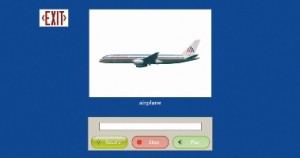 Activities Include: Identification, Matching, Multiple Choice, Sorting Similar Images, Grouping by Category, and a Voice Recorder Function. The Word Groups include: Wild Animals, Farm Animals, Pets, Sea Life, Insects & Bugs, Foods, Clothing, Vehicles, Toys, Musical Instruments, Everyday Objects, Body Parts, Safety Signs, and Shapes & Color.
To redeem your 15% discount and be the first to purchase this great new program, simply purchase the Language Builder Picture Nouns Software and enter the Promo Code BLOGLBPS at checkout.
*Offer expires on February 7, 2012 at 11:59 pm EST. Not compatible with any other offer. Be sure there are no spaces after the Promo Code when you enter it at checkout.