Teach language and conversation skills to students with autism with these great books! This week, take 15% off any or all 3 of these great teacher guides and student workbooks. Use promo code LANGUAGE at check-out to redeem your savings.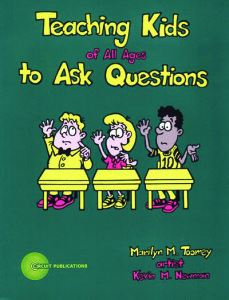 Teaching Kids of All Ages to Ask Questions is a great source for teaching students at different levels how to ask and answer questions. The book also covers:
Simple past, present and future tense
Regular and irregular verbs
Progressive present, past, and future tense verbs
Perfect present, past, and future tense verbs
Perfect progressive present, past and future tense verbs
Negative questions
Conditional statements
This workbook is great for a comprehensive coverage of Wh-Questions within various contexts.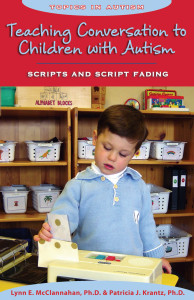 Teaching Conversation to Children with Autism Scripts and Script Fading provides step-by-step instructions to parents and teachers on how to teach conversation skills. Because many individuals with autism have difficulty initiating and maintaining conversation, this book describes how scripts and script fading can provide a predictable and meaningful structure for these individuals to engage in conversation. The goal is for these scripts to then progress to spontaneous language. This book covers: scripts for readers and non-readers; conversation activities; activity schedules; prompts and rewards; and observing, evaluating and measuring results.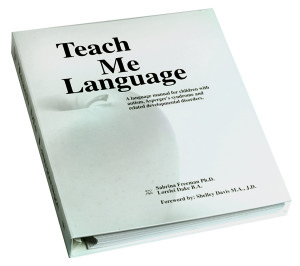 Teach Me Language is a social language manual for children with autism, Asperger's syndrome, and related developmental disorders. Based on professional speech pathology methods, this book targets social language, general knowledge, grammar and syntax, functional knowledge, written expression and language-based academic concepts. Teach Me Language is designed to take the child from one and two word utterances to more complex sentences that lay the foundation for social conversation.

Don't forget to use our promotional code LANGUAGE at check-out this week to save 15%* on any or all of these books for teaching language & conversation!
*Offer is valid through March 22, 2016 at 11:59pm EST. Be sure there are no spaces or dashes in your code LANGUAGE at check-out! Call (800) 853-1057 with any inquiries.