In honor of Autism Awareness Month, we're pleased to highlight an NYC-based agency called East Side Social this week! Alicia Allgood is a BCBA and co-founder of East Side Social. With her co-founder Kimia Tehrani, BCBA, they organize social groups and also provide a wealth of additional services for both parents and practitioners in the field of autism. Alicia was kind enough to provide some very comprehensive answers to our BCBA consultant Sam Blanco's questions about facilitating social groups for learners with autism. You can learn more about East Side Social here.
---
Autism Awareness Highlights: Interview with Alicia Allgood, MSEd, BCBA
Co-founder of East Side Social, New York, NY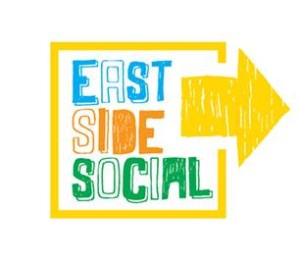 Sam: What prompted you to begin East Side Social?
Alicia: I co-facilitated social groups in San Diego in the early 2000's with an amazing group, Comprehensive Autism Services and Education. They provided a number of other services, but the social group was the directing psychologists' pet project, and you could really tell for the quality. It was wonderful to see these quirky, amazing kids that were struggling socially come into this group and make friends. They engaged with one another in significant ways that impacted their sense of well-being and confidence, all the while learning how to be more and more socially appropriate. I was inspired. When I met Kimia in New York, she and I found we worked very well together. I mentioned my interest in starting such a group in New York, and Kimia held me to it. We both saw a need for these services here, but there really wasn't much being offered at the time, and that which was being offered didn't have a behavior analytic approach. In our mind, this suggested they weren't objectively verifying the effect of their programs, nor were they necessarily using evidence-based practiced to teach the skills these kids needed to learn. We saw a need, we were inspired, and so made the necessary movements to begin East Side Social.
Sam: What is the primary challenge to organizing social skills groups? How have you addressed it?
Alicia: We were both private practitioners prior to starting this social group. Starting a business is a whole other beast in its own right, and being a good technician doesn't necessarily mean you're prepared to grow that skill into an actual business. We were caught a bit by surprise by all that would be necessary on the back end. From marketing to balancing the budget and handling insurance billing, we were not prepared to take all of that on while maintaining our private clients and actually preparing for and leading the social group. Realizing our deficits along the way, we've hired consultants and people to support the back end, and that is what has really made this possible. We couldn't do what we do without the support of a small group of really wonderful people. It's also been extremely challenging to find a way to collect data on target behavior during our groups. We're suddenly extremely sympathetic to classroom teachers who are asked to collect data on their students. We have tried data collection systems into our token economies. We've also used time sampling data, and once when feeling highly ambitious and having approval of all parents, we video-taped all groups and spent hours upon hours watching and re-watching these videos, tracking target group behavior and individual learner behavior. This is a continuous work in progress that we feel dedicated to on account of our commitment to ethical behavior analytic practice. It's also a bit fun to solve this puzzle.
Sam: On your website, you mention evidence-based practices of modeling, role playing, and positive reinforcement. Can you describe what this looks like during a social skills group?
Alicia: Sure! Kimia and I were careful to read over a dozen research articles on procedures that have been found to be effective within the setting of a social group. We studied how these practices were implemented in various groups and did our best to bring in those procedures that have been shown again and again to be the most effective for the population we work with within this type of setting. As for how they're implemented, modeling and role playing come up during group instruction, specifically when we're teaching a new social skill to the older guys. We'll give a brief description of the social skill we're targeting that day, model what it should look like, and then let the kids have fun correcting us as we completely botch the example. We then have them come up in turn and role play how they would exhibit this skill in various scenarios. For example, when working on keeping appropriate distance during conversation we had the boys in one group pretend to approach each other in various scenarios, for example on the train. They would walk up to a peer and deliver a greeting, all the while focusing on maintaining the appropriate distance, not getting to close or standing too far. Positive reinforcement has many, many forms in this setting. Some kids have individual token economies to address specific behavior. The appropriate schedule of reinforcement is selected for that learner based on the baseline probes of their target behavior and they are paired with a 1:1 assistant to ensure consistent delivery and appropriate shaping of the target skill. Most groups have a group contingent token economy that targets various attending behavior. At a given interval a bell will sound and each student that is engaged in the target attending behavior will receive a point. The learner with the most points at the end of each meeting gets to choose from a selection of board games to close the meeting with.
We've also trained our assistants to deliver behavior specific social praise and attention on intervals that best benefit the group and/or individual learners. We're also careful as group leaders to provide praise for correct responses and appropriate behavior throughout the meeting. One of the more wonderful forms of reinforcement we have going on, which didn't show up in the literature, is the intrinsic reinforcement that comes from establishing friendships. These kids are often happy to follow through with what's expected of them for what seems to be the sheer enjoyment of connecting with one another in meaningful ways.
Sam: What suggestions do you have for parents who want to work on social skills in the home environment?
Alicia: Keep it simple, so you're not overwhelmed! Greetings are a great opportunity to work on eye contact, appropriate distance and body posture. Each time you meet your child, it's a reminder to practice the skill of establishing eye contact, saying hello, maintaining personal space, and if all that's going well, add a social question or two to the end of it to work on reciprocation. I'm also a big fan of games. There is an inherent structure that makes all parties feel safe. The parents know what skills to support, and the kids get repeated practice using the skill in a functional way. The turn-taking and sharing of materials and joint attention that is required and so easily established within board games are all relevant to broader social interactions as well.
Sam: What factors do you consider in placing children in the same group?
Alicia: Anytime interest is expressed, we arrange an observation of the learner so we might place them in the right group. We're looking at their age and gender and do our best to keep groups within a couple years of each other and gender specific, especially as the kids grow older and have more gender-specific behavior that they are curious about and want to discuss in an open manner. We look at a certain subset of prerequisite skills as well, and for those learners that need support to attend and respond consistently to questions and group directions, we have groups that focus on those skill sets while gracing upon other social skills. Beyond that, we look at a balance of personalities. For example if there is someone in the group that is more outgoing, possibly hyper-talkative, we'll try to find someone who is more reserved to join as well. We find they still have much in common and can model various skill sets to one another and add balance to the group.
Sam: Can you share some of the successes you see in the children who attend your social group?
Alicia: By far, our favorite successes are the friendships that are established. It's really wonderful to see these kids connect with other learners in meaningful ways. To find a common connection, to learn to communicate about it along the way, and to make one another feel good in their communicative efforts. The kids we work with are now experts at giving compliments as an effort to make the people they're with feel good, and boy, do they pump up the teachers while they're in the group. All the better to see them support their friends, spontaneously providing help when it's needed, and providing kudos for a job well done or cheering their friends on during an obstacle course. Slowly, you can see their attention turn from themselves and their own desires to not only the desires of their peers, but their emotional states. They really enjoy making one another feel good and are hence motivated to use the skills we teach to do so, as they see the response they get from doing so. We're also careful to build in opportunities to practice self regulation. The kids do an incredible job using the tools we provide to calm down and focus after being wound up.
Sam: Are there any resources for social skills that you recommend?
Alicia: We reference Jed Baker's book Social Skills Training quite a bit. I'm also a fan of Michelle Garcia Winner and I still refer to A Work in Progress by Leaf and McEachin for ideas for programming for early learners. Everything needs to be individualized, but these resources make for a good starting point. The playground is also an excellent resource. I will sometimes take an afternoon and have lunch in a local playground to see what games kids are playing, how they carry on conversations, invite others to play, respond when someone is hurt. It's all grist for the mill when considering where we'd like to see our learners go.
---
ABOUT ALICIA ALLGOOD, MSED, BCBA
Alicia Allgood is a Board Certified Behavior Analyst, a New York State Certified Early Childhood Special Education Teacher, an Adjunct Lecturer at Hunter College, CUNY and the co-founder of East Side Social. She received her BS in Psychology from University of California, San Diego and her MS in Early Childhood Special Education from Hunter College, CUNY. Alicia has twelve years of experience using the principles of Applied Behavior Analysis in the treatment of individuals with Autism Spectrum Disorders, aged birth–21. She specializes in supervising home-based programs, consulting with school-based programs and individual families, parent training and facilitating social groups.
ABOUT EAST SIDE SOCIAL
East Side Social is an agency that provides behavior analytic services to teach social, communication and self-management skills to individuals with learning differences. They provide behavior consultation, 1:1 ABA instruction, and parent training in the home, school and community. In addition, they offer social skills development groups to teach target skills in a group setting.