In honor of Autism Awareness Month, we're pleased to highlight an NYC-based agency called East Side Social this week! Alicia Allgood is a BCBA and co-founder of East Side Social. With her co-founder Kimia Tehrani, BCBA, they organize social groups and also provide a wealth of additional services for both parents and practitioners in the field of autism. Alicia was kind enough to provide some very comprehensive answers to our BCBA consultant Sam Blanco's questions about facilitating social groups for learners with autism. You can learn more about East Side Social here.
---
Autism Awareness Highlights: Interview with Alicia Allgood, MSEd, BCBA
Co-founder of East Side Social, New York, NY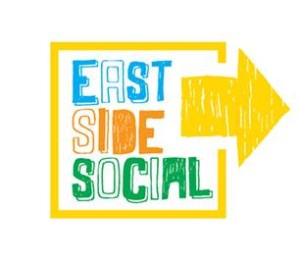 Sam: What prompted you to begin East Side Social?
Alicia: I co-facilitated social groups in San Diego in the early 2000's with an amazing group, Comprehensive Autism Services and Education. They provided a number of other services, but the social group was the directing psychologists' pet project, and you could really tell for the quality. It was wonderful to see these quirky, amazing kids that were struggling socially come into this group and make friends. They engaged with one another in significant ways that impacted their sense of well-being and confidence, all the while learning how to be more and more socially appropriate. I was inspired. When I met Kimia in New York, she and I found we worked very well together. I mentioned my interest in starting such a group in New York, and Kimia held me to it. We both saw a need for these services here, but there really wasn't much being offered at the time, and that which was being offered didn't have a behavior analytic approach. In our mind, this suggested they weren't objectively verifying the effect of their programs, nor were they necessarily using evidence-based practiced to teach the skills these kids needed to learn. We saw a need, we were inspired, and so made the necessary movements to begin East Side Social.
Sam: What is the primary challenge to organizing social skills groups? How have you addressed it?
Alicia: We were both private practitioners prior to starting this social group. Starting a business is a whole other beast in its own right, and being a good technician doesn't necessarily mean you're prepared to grow that skill into an actual business. We were caught a bit by surprise by all that would be necessary on the back end. From marketing to balancing the budget and handling insurance billing, we were not prepared to take all of that on while maintaining our private clients and actually preparing for and leading the social group. Realizing our deficits along the way, we've hired consultants and people to support the back end, and that is what has really made this possible. We couldn't do what we do without the support of a small group of really wonderful people. It's also been extremely challenging to find a way to collect data on target behavior during our groups. We're suddenly extremely sympathetic to classroom teachers who are asked to collect data on their students. We have tried data collection systems into our token economies. We've also used time sampling data, and once when feeling highly ambitious and having approval of all parents, we video-taped all groups and spent hours upon hours watching and re-watching these videos, tracking target group behavior and individual learner behavior. This is a continuous work in progress that we feel dedicated to on account of our commitment to ethical behavior analytic practice. It's also a bit fun to solve this puzzle. Continue reading →