Share the awareness for Autism in the classroom, office, or room at home with this adorable cut-and-fold "I Love Someone with Autism" paper dog.  We came across this easy-to-assemble template and thought we'd share it with all of you to display in the spirit of Autism Awareness Month.
Holding a heart-shaped sign with the words "I Love Someone with Autism," and with a rainbow autism awareness ribbon on his right ear, this cut-and-fold toy dog can be a wonderful display on a desk or side table in your classroom, office, or room.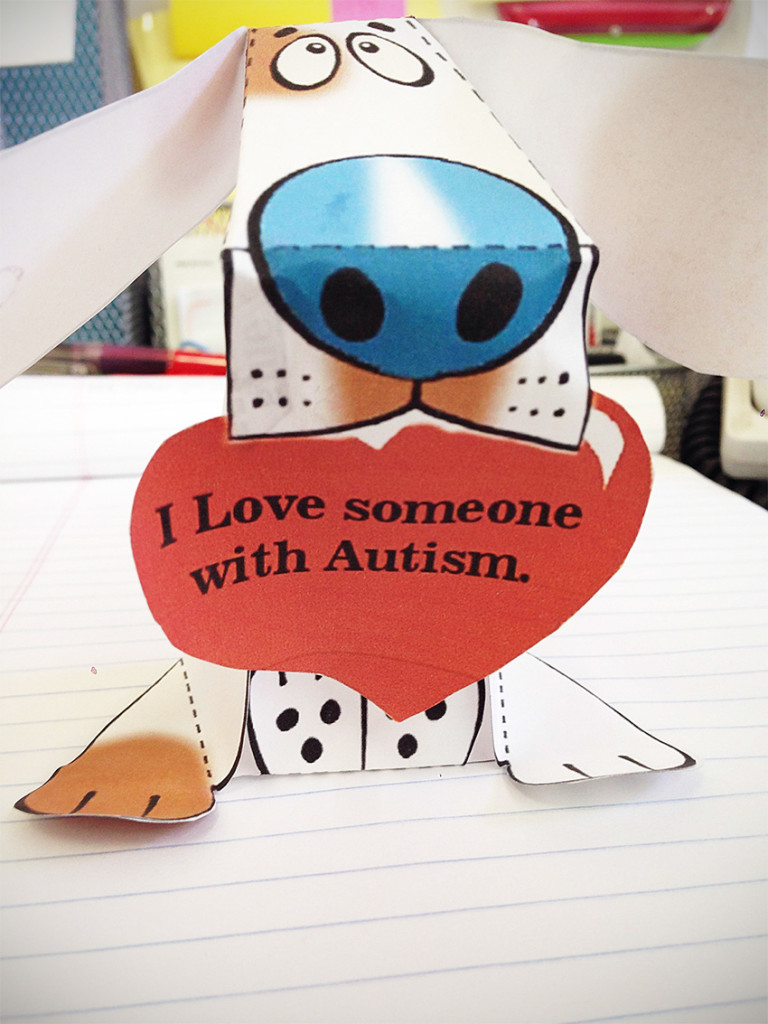 Some other great ways to incorporate Autism Awareness into this template can be to (before folding and gluing):
Draw and color in puzzle pieces on the dog template
Personalize it as a gift to someone special by writing a message
Coloring in the dog template with your child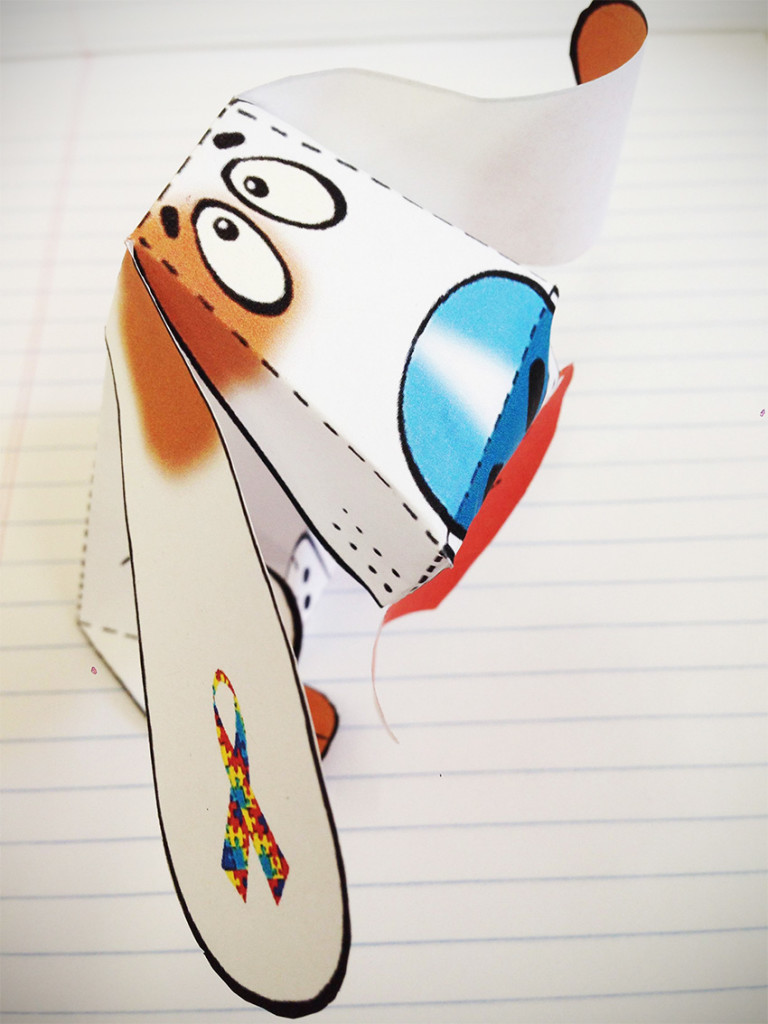 Don't forget to download your free template here and let us know how you found other ways to make this activity more fun with you and your child.