Find a better way to manage your time and check more things off your to-do list this school year! Created with ABA principles by Dan Sundberg, PhD, the Self Management Planner is perfect for those who have busy and frequently changing schedules and want something that will do more than schedule time in the day. This week, you can save 20% on the Self Management Planners and get a head start on organizing your schedule for the school year! (Use promo code PLANNER20 at check-out!)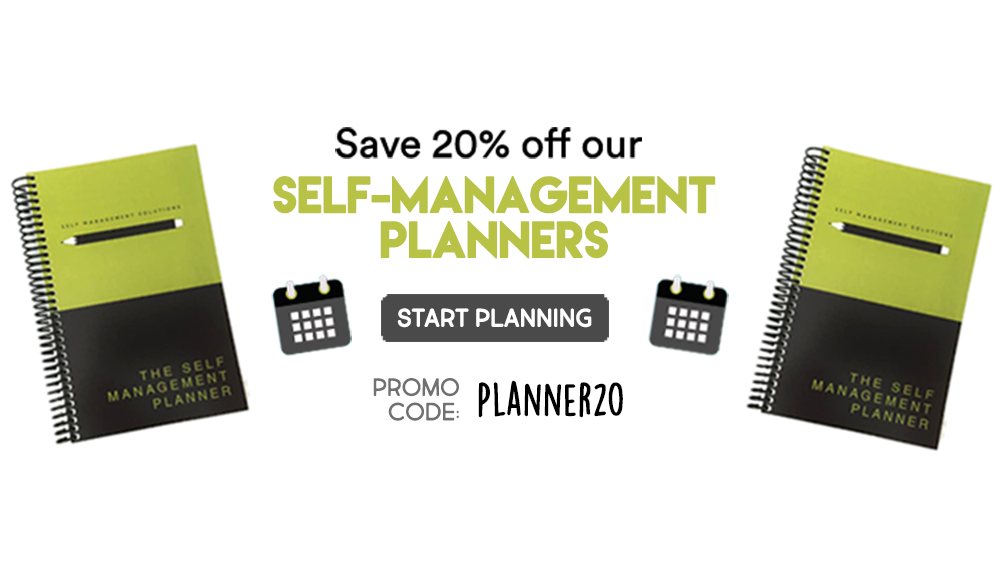 Not only is this planner perfect for effective time management and organizing your activities, but it also allows to set and track your goals (it even includes graph paper so you can watch your progress!).
The Self Management Planner includes:
Full 18.5-hour days and 7-day weeks
Tutorial on using the planner, appointment book, and measuring your success
Guide to setting long term goals and figuring out ways to accomplish those goals
System of selecting and tracking daily activities. (People have used this section to track a huge variety of important things like spending, hours billed, driving mileage, activity goals, and more.)
Graphs for visualizing and tracking progress on goal
Lined note paper
Blank date periods
Weekly and daily to-do lists
Space to make note of all day events
Available in two sizes: Full (11.5″ x 8.5″) and Compact (8.5″ x 5.5″).