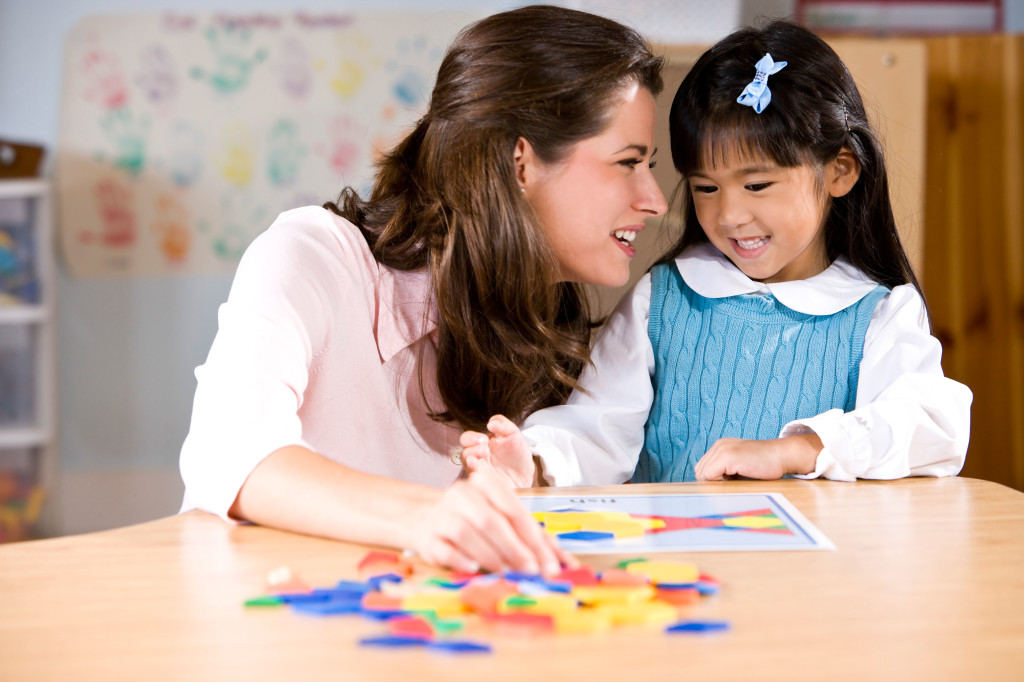 Many students with autism and other developmental disabilities have an IEP that mandates a 1:1 paraprofessional (called an instructional assistant or teaching assistant in some states, but referred to as paraprofessional for the purposes of this article). Recently, I had the opportunity to provide a workshop to a large group of paraprofessionals in New York City. I was surprised to hear how some felt disconnected from the families of their students, especially considering how deep their relationships are with their students.
My conversations during that workshop caused me to reflect upon my own experience as a classroom teacher. Fortunately, I always had wonderful paraprofessionals who were essential to making the classroom run smoothly and helping our students achieve success, but I recognize now that they often were working with less information and less contact with the families than the teachers were. As a parent/guardian, you can help bridge that gap.
Communicate directly with the teacher and the paraprofessional. If you have critical information about your child, don't assume that the teacher will share it with the paraprofessional. This can be important for big issues, such as allergies or new medicines, as well as smaller issues, such as an impending vacation or a sleepless night.
Share important goals with the paraprofessional. In many schools, the paraprofessional may never have seen your child's IEP, though they frequently see your child for more time during each day. The paraprofessional also will usually see your child at times when the teacher will not, such as lunch and/or recess. If there are specific concerns about social skills, the paraprofessional likely has more opportunities for implementing social skills interventions than the teacher.
When you go to parent teacher conferences, ask both the teacher and the paraprofessional about your child's performance in school. Because the paraprofessional sees the student in more environments, they may have more specific observations about transitions, special classes such as gym or art, and social interactions outside of the classroom.
Sometimes a student responds better to the paraprofessional than the teacher. If they do, find out why. The paraprofessional may be doing things that you and/or the teacher can replicate to help your child's learning outcomes.
Show your appreciation for the paraprofessional. The job of a paraprofessional is very challenging: no preps, the need to adjust to each teacher's style throughout the day, and the fact that they often end up managing any behavioral challenges during the day. A note of thanks can go a long way. And if you are the type of parent who gives small gifts or handmade items to teachers, don't leave the paraprofessional out!
---
WRITTEN BY SAM BLANCO, MSED, BCBA
Sam is an ABA provider for students ages 3-12 in NYC. Working in education for ten years with students with Autism Spectrum Disorders and other developmental delays, Sam has developed strategies for achieving a multitude of academic, behavior, and social goals. Sam is currently pursuing her PhD in Applied Behavior Analysis at Endicott College.