We're thrilled to introduce our new All About Social Skills! Teaching Tools for School-Age Students catalog! As our students and children have made such incredible progress, one of the greatest challenges they face lies in the realm of social skills. We scoured the sources and have come up with a group of books, flashcards, and CD/DVDs that we think will help your students navigate their homes, schools and communities with confidence.

We're excited to introduce you to Michelle Garcia-Winner whose books and curriculum offer a treatment framework and curriculum that target improving social thinking abilities in individuals with ASD from kindergarten through grade 12.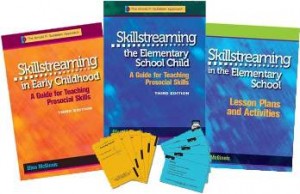 The Skillstreaming series is a social skills training program that employs a four-part approach – modeling, role-playing, performance feedback, and generalization – to teach essential prosocial skills to children and adolescents. Skillstreaming is an evidence-based strategy to systematically teach social skills and a variety of behaviors, from academic competency and playing sports to daily living and making friends. There are books and skill cards for Skillstreaming in Early Childhood as well as Skillstreaming the Elementary School Child.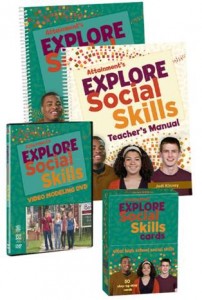 The new Explore Social Skills Introductory Kit provides a full-year curriculum focusing on the development of 50 social skill sets for students in grades 6-12. The kit includes a Teacher's Manual, Student Book, Flashcard Set and Video Modeling DVD. The skills addressed are those essential to attaining social competency and success in school, the community, and the workplace.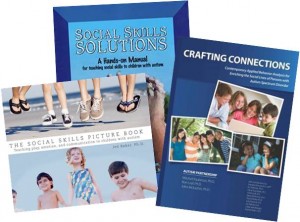 And these are just some of the products featured in our new All About Social Skills! catalog. You'll also find our best-selling books such as Crafting Connections, Social Skills Solutions, and the Social Skills Picture Book.
In celebration of the publication of our new catalog, we're offering 15% off on ALL of the materials featured in All About Social Skills! Teaching Tools for School-Age Students. Redeem your savings by entering the Promo Code BLOGABS3 at checkout.
*Offer expires on October 23, 2012 at 11:59 pm EST. Not compatible with any other offer. Be sure there are no spaces after the Promo Code when you enter it at checkout.