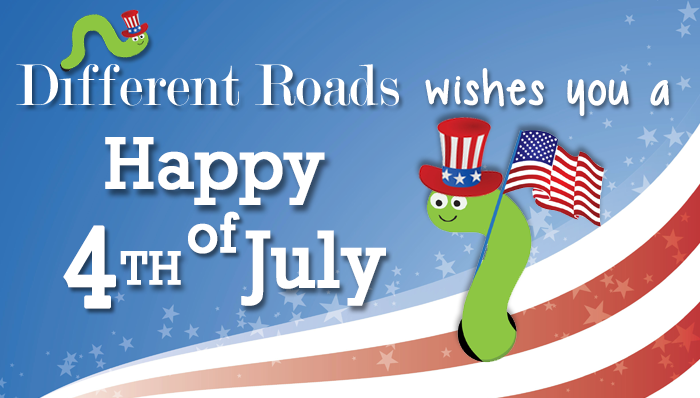 The Fourth of July is a time of celebration for families and friends to enjoy the summer with barbecues, fireworks, and patriotic music. We hope that you will be enjoying the long weekend this year with your loved ones, whether you will be staying at home or going away.
The displays of fireworks are beautiful and inspiring. But we know that these displays do not always bring smiles and wonder to children with autism. Here are a few helpful tips we found by ABPathfinder on making your Fourth of July evening more enjoyable for you and your children:
Prepare your child. If they're old enough to understand, tell them about the fireworks. Let them understand what will happen and emphasize that it is a safe, fun way to see some beautiful displays.
Let them in on the planning. Let the child take part in the planning. Have a picnic, determine what you'll bring, where you'll go. Try to provide a set time for each activity, including bringing a timer. If the child is enjoying the display, you can always turn the timer off. If the child is not enjoying the display, you can help them refocus by telling them "Look. Just 3 more minutes on the timer!"
Show them videos of displays. Help the child prepare for what they'll see by watching videos of past firework celebrations. There are some great sources on YouTube, and it will allow the child to see the beauty of the fireworks while still in their controlled setting.
Fingerpaint some fireworks. Let the child explore the beauty of the fireworks by helping them fingerpaint their own display. Use black construction paper for the night sky and colorful paint for the exploding colors!
Provide ear plugs. Obviously, if your child has auditory sensitivity, you've already got this covered. But the report from some of today's fireworks can be overwhelming. Be prepared up front for it.
View displays from a distance. There's no reason you have to be right under the displays. Most fireworks displays are better viewed from a distance. Find out what displays are occurring in your town, then scope out some parks or parking lots where you can get a good view of the event.
Provide comfort items. Taking along a favorite blanket or teddy bear can be just the thing the child needs to keep calm. Simply holding it can provide the child with comfort and control over their environment.
Let them explore child-safe fireworks. There are a number of child-safe fireworks available that can give your child an opportunity to participate in the fun. Champagne poppers and snaps are a good way for your child to join in. Be careful with sparklers and smoke bombs, in case your child has an urge to grab the flames.
Join another special needs peer. Joining with another special needs family can also be helpful. Not only does it give your child someone to play with, but it also provides your child with a peer that can model appropriate behavior for the celebration.
Have fun. Last but not least, be sure to have fun. Showing you child that you're not worried can be the first indicator on how they should react. Hopefully, they'll join you in the fun!
The Fourth of July can be one of the most challenging holidays for families with Autism, but we hope that these tips can make it a fun, safe event for the whole family.