A diagnosis of autism can be very challenging for a child and for his or her family. But one of the most difficult aspects of autism is that it is not clear cut what behaviors are related to autism, and what behaviors are related to just being a kid. Every child tantrums sometimes. Every child talks back sometimes. Every child engages in dangerous behavior sometimes.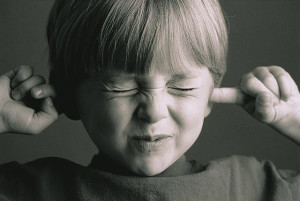 When I look back on my own childhood, I think of several behaviors I exhibited: in third grade I cut my own hair while my teacher's back was turned, in fourth grade I got mad at my brother and threw an alarm clock at him, and in seventh grade I loved Agatha Christie books so much that I frequently refused to go outside and sat in my room reading by myself for hours on end. If I had autism, any one of these behaviors may have been pathologized instead of being considered as just a part of growing up.
So how do you parse through all the behaviors your learner is exhibiting and figure out which ones you should actually be worried about? Here are a few questions to ask yourself in determining behaviors to address:
Is the behavior dangerous?
How often and for how long does your learner engage in the behavior?
How different is this behavior from the learner's same-age peers? For example, does your three year old cry for a couple minutes when told that she can't have her favorite toy, or does she cry for two hours and refuse to engage with any other toys for the rest of the day?
How is this behavior interfering with the learner's ability to learn?
How is this behavior interfering with the learner's ability to engage with peers and family members?
Is the behavior related to a skill? For example, pacing the room and flapping your arms is typically not related to a skill, but building Lego models can be related to a skill. If it is related to a skill, think about ways to provide opportunities for expanding that skill.
The answers to these questions should be able to inform the decisions that you make in intervening with behaviors. And we should remember that above all else, kids with autism are still just kids.
WRITTEN BY SAM BLANCO, MSED, BCBA
Sam is an ABA provider for students ages 3-12 in NYC. Working in education for ten years with students with Autism Spectrum Disorders and other developmental delays, Sam has developed strategies for achieving a multitude of academic, behavior, and social goals. Sam is currently pursuing her PhD in Applied Behavior Analysis at Endicott College.