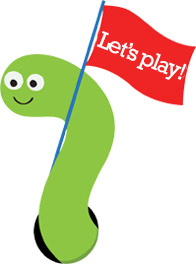 We're excited to bring you the fourth installment of our series of Modified Instructions, created by Sam Blanco, BCBA.  Sam's Modified Instructions present 3-4 additional ways to play a mainstream game to make it most useful and accessible for our students with special needs.  These alternative instructions break down each adapted game by:
Age/Skill Level
Number of Players
Object
Skills Required
Materials Needed
Prep
Instructions
Considerations
In this installment, we're introducing Sam's Modified Instructions for Shopping List, one of our favorite memory games. Shopping List is an adorable memory game that also develops personal and social skills.
The goal of the game is to be the first to fill your cart with all of the items on your shopping list.  It is designed with the objective to have players fill a trolley with the items on their shopping list. However, there are multiple games and activities that can be played with these materials to meet the specific needs of your learners.
Included in the game are 4 cardboard carts, 4 shopping lists, and 32 beautifully illustrated items with dry-erase surfaces. Don't forget to download our free Modified Instructions for Shopping List today!