Following our last feature on guided playdates, we've partnered with the Association for Science in Autism Treatment (ASAT) again this week to bring you an article by Tracie Lindblad, Reg. CASLPO (SLP), MS, MEd, BCBA, on increasing speech intelligibility in children with autism. To learn more about ASAT, please visit their website at www.asatonline.org. You can also sign up for ASAT's free newsletter, Science in Autism Treatment, and like them on Facebook!
How do you increase speech intelligibility (articulation skills) or the variability in the sounds produced by children with autism spectrum disorders?
Answered by Tracie L. Lindblad, Reg. CASLPO (SLP), MS, MEd, BCBA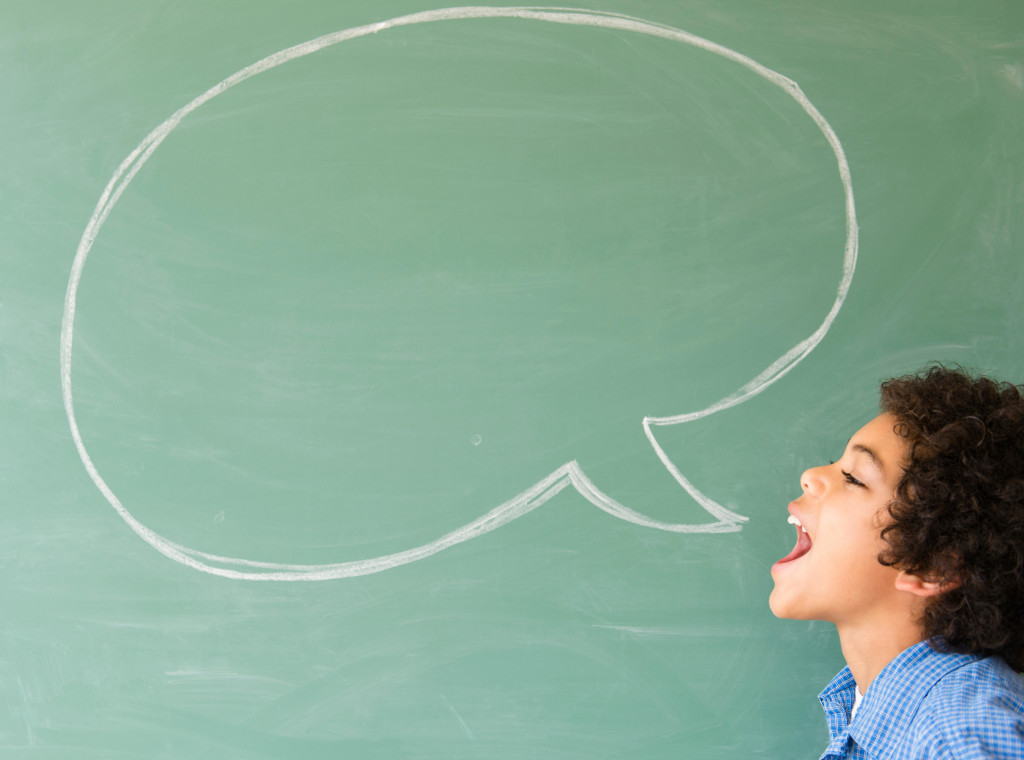 Approximately 30–50% of individuals with autism spectrum disorder (ASD) remain minimally verbal throughout their lives, with little or no functional speech (National Institutes of Health & National Institute on Deafness and Other Communication Disorders, 2010; Johnson, 2004; Mirenda, 2003). These individuals may rely on more effortful modes of communication such as reaching for desired items, taking another's hand to gain access, or obtaining the item independent of communication. Attempts to communicate may also take the form of challenging behaviours such as aggression, self-injury, and tantrums.
Parents face a difficult task in choosing a treatment for minimally verbal children with ASD because a wide range of techniques are routinely used by speech-language pathologists and behaviour analysts with varying degrees of success and evidence.
The following table highlights some of the most-commonly implemented interventions to target speech skills and the current evidence base for each.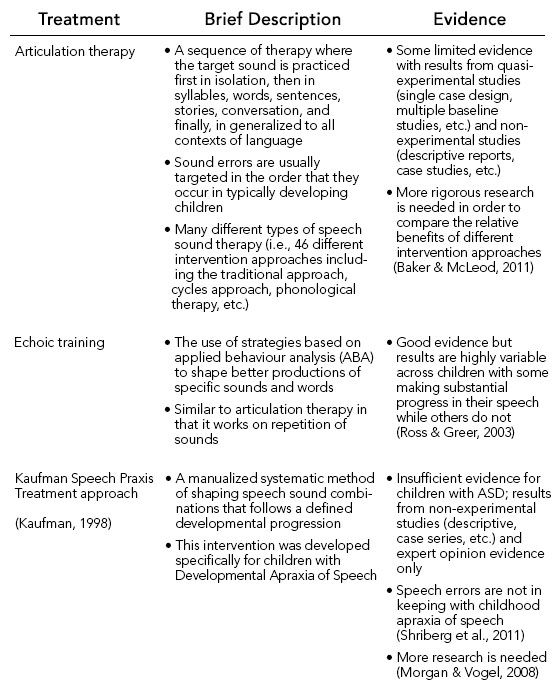 Within the fields of behaviour analysis and speech pathology, evidence-based practice (EBP) should shape and guide our treatment decisions. EBP is the integration of:
external scientific evidence,
clinical expertise/expert opinion, and
client/patient/caregiver perspectives.
Principles of EBP can help any professional to provide high-quality services which reflect the interests, values, needs, and choices of the individuals, and promote the best outcomes possible with the current evidence to date. Continue reading →