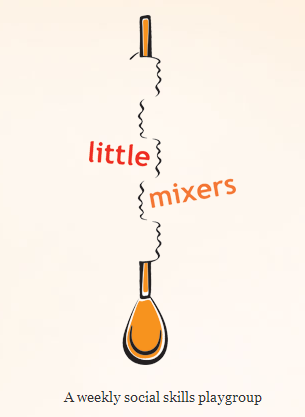 Stacy Asay, one of our wonderful and beloved consultants, is launching the Little Mixers series, a social skills group based in Brooklyn! Headed by Stacy and Sharon Alkalay, this weekly Little Mixers series will be a special mix of fun, food, and friendship for young children between the ages of 3 and 7. Sessions will be held at Beansprouts at 14th Street and 6th Avenue in Park Slope.
Each meeting will consist of a guided lesson, group discussion, interactive games and a cooking activity, all thematically focused around a particular social skill. Each week a new social skill will be introduced with the session, culminating in an expanded repertoire of social skills and perhaps a new friend!
Parents will be provided a hand-out with suggestions and strategies to practice throughout the week in order to facilitate carry-over of a target skill.
Little Mixers will be holding 2 sessions for Spring/Summer 2014:
Mondays: 4:30 p.m. – 5:30 p.m. (ages 5-7)
Thursdays: 4:30 p.m. – 5:30 p.m. (ages 3-5)
For more detailed information, please visit the Little Mixers website at www.littlemixersbrooklyn.com, or email Stacy Asay at littlemixersbrooklyn@gmail.com.
About the Group leaders
Sharon Alkalay, MS, CCC-SLP, is a speech-language pathologist with over 8 years of experience working with infants, toddlers and children. As a classically-trained musician, she enjoys incorporating multi-modal/multi-sensory techniques into her therapy sessions through use of music, art, movement, sensory integration and dramatic play. She believes that successful engagement with a child should be accomplished gracefully with creativity, humor and compassion. Her special interests include working with children with social-language difficulties, apraxia of speech, autism spectrum disorders and language/learning disorders.
Stacy L. Asay, LMSW, is a licensed social worker, providing home and school based services to children and their families in the New York City area. With nearly 16 years of experience, her work with special needs children integrates a strengths-based, holistic approach to child and family augmented with the tools of Applied Behavior Analysis, a methodology that allows for reliable measurement, objective evaluation of behaviors, and the systematic teaching of language and learning skills.  This results in an individualized curriculum that equips children with the tools they need for learning and living while honoring their unique spirit.