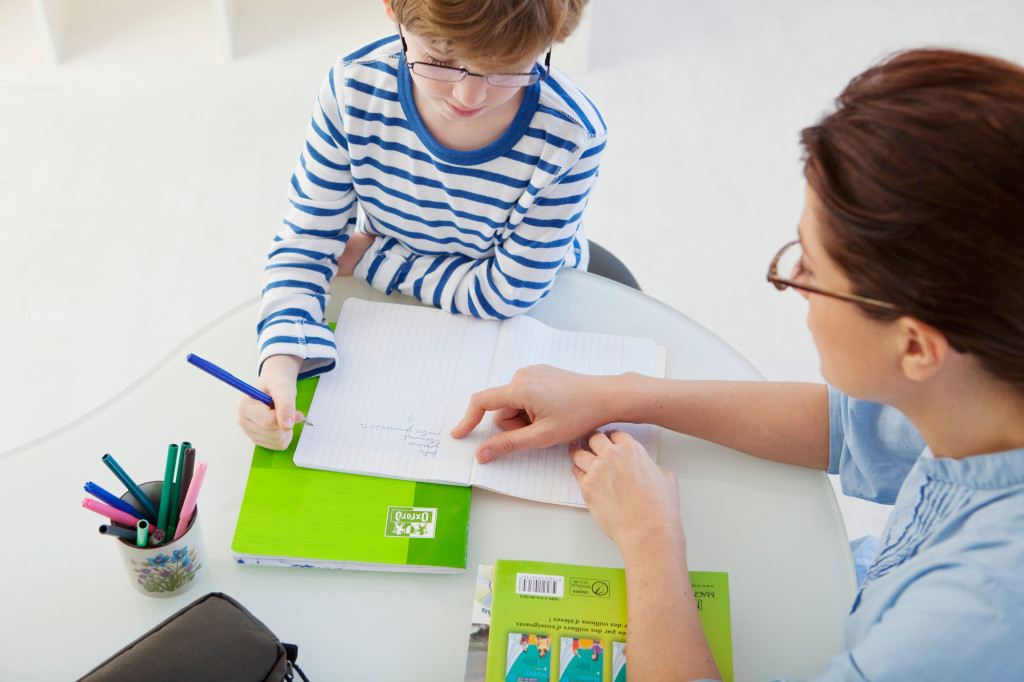 While an ABA professional should be coming in to organize and run your ABA program, as a parent or guardian, there are some simple things you can do to make the time your child spends in a home session more effective. Several tips are here, but it may be unrealistic for you to follow ALL of these tips. Consider your home environment and family's needs, then implement the tips that are the most feasible for your situation.
Following even one of these tips can make a big difference in your child's sessions!
1)    Make sure all ABA materials are accessible. It's important to have a system for storing the materials and the binder the ABA providers use. Some families I work with put everything into a box, a dresser drawer, or on a shelf the child cannot reach which is great. If the child utilizes an iPad for communication or reinforcement, be sure it's available and charged. If any other items are necessary, such as edibles for reinforcement, make sure those are available at the beginning of the session. One parent I worked with used a craft organizer container with a clear plastic lid to store edibles, so when sessions began she'd set it on the table. All the different snacks were already broken into small pieces and organized in the box, freeing up more time for teaching during the session.
2)    Keep the area for ABA therapy free from distraction. Remove any items that are highly distracting for your student. Shut windows if you live on a noisy street. Make sure your cell phone is with you. This tip is especially challenging for families that live in studio apartments or have loud neighbors.
3)    Limit the number of disruptions from siblings or other family members. As an ABA therapist who is focused on increasing my students' opportunities for social interaction, I don't want to discourage the siblings and other family members from coming in. Interruptions should happen from time to time, and it's important that my students learn to refocus after an interruption. But sometimes it becomes an obstacle to learning when there are consistent interruptions, or if I have to continue to redirect a sibling to other activities.  Instead, it's better to structure activities with siblings and other family members, perhaps by teaching the learner with autism to request the sibling come play or adding it to the student's activity schedule.
4)    When possible, reserve one or more highly motivating activities for ABA sessions. If a child has free access to all his/her motivating activities, then those activities are not as valuable when used in a session, and therefore less motivating. Sessions are most effective when the learner is working for something that they're highly motivated by. It's important to note here that I don't want the child to only have access to fun things during sessions. I also don't want the parents miss out on opportunities to enjoy motivating activities with the learner. The idea is to save a small number of motivating activities for sessions so the child maintains motivation and focuses on learning. This tip is especially challenging for families when the learner with autism is motivated by only one or two activities or items.
5)    Don't allow the child to engage in their highest motivating activities right before an ABA session. I've had more than one case in the past in which I would get to the home and find my student watching his favorite TV show or playing his favorite game on the iPad. What would typically happen is that my student would associate my arrival with the end of his favorite activity, which would lead to crying, refusal to work, and/or attempts to escape. I want my students to be able to watch their favorite shows and play with their favorite games, but our sessions are more effective when those activities don't take place immediately beforehand.
6)    Ask your provider if there are any changes you can make to improve sessions. Every home is different and every child's needs are different. Your provider may be able to identify small changes for your specific situation that are not mentioned above. Opening that dialogue can be a powerful way to improve your child's learning outcomes.  
WRITTEN BY SAM BLANCO, MSED, BCBA
Sam is an ABA provider for students ages 3-12 in NYC. Working in education for ten years with students with Autism Spectrum Disorders and other developmental delays, Sam has developed strategies for achieving a multitude of academic, behavior, and social goals.