This week, writer and mom Ruth Manuel-Logan shares her tricks for travel with children on the spectrum.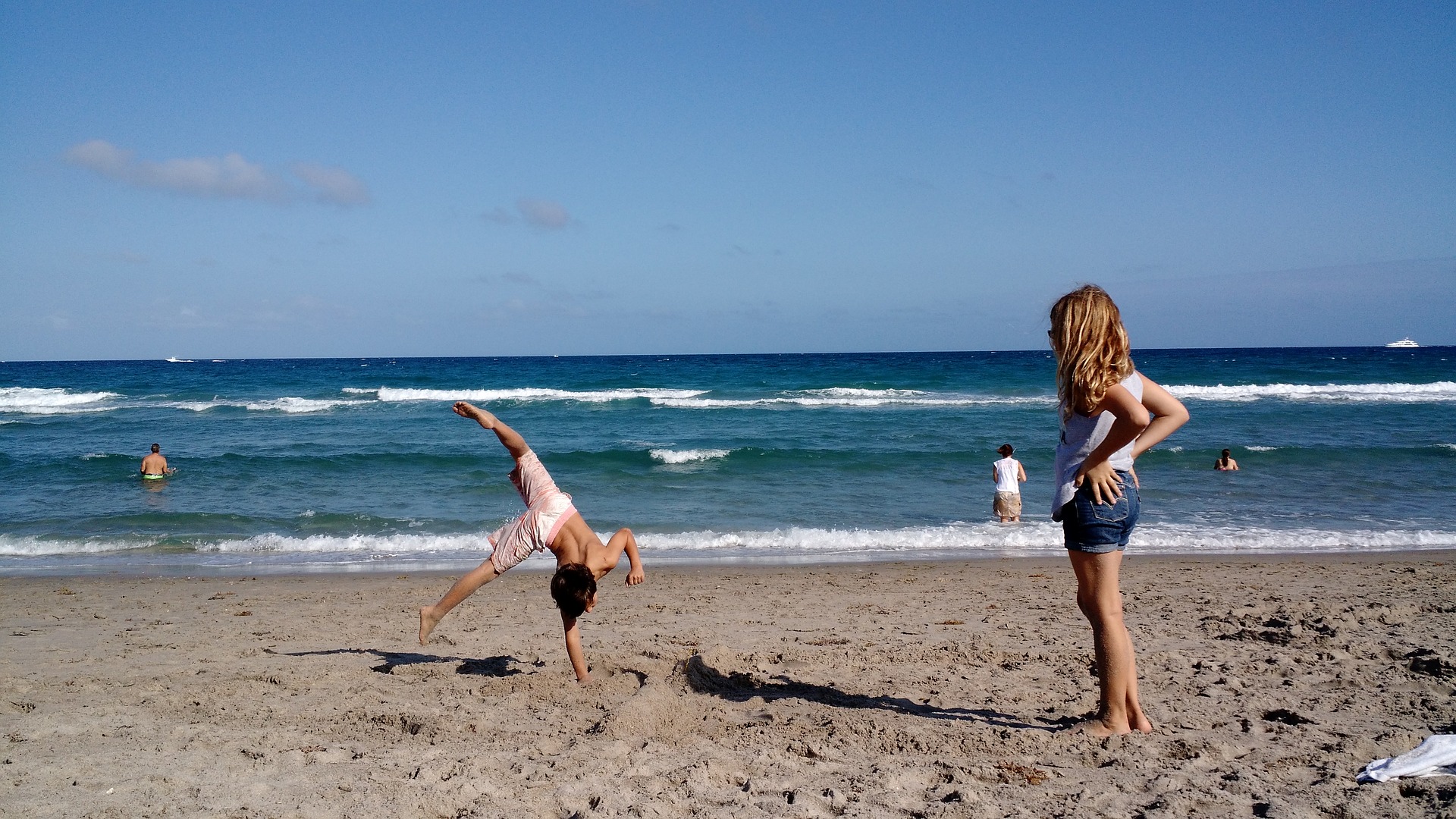 Traveling with children can be daunting, and when you travel with a child who has autism and requires organized structure, venturing out into unfamiliar surroundings can add an entirely new dimension to the experience.
Autism is a spectrum of neurological disorders characterized by severe and pervasive impairment in various areas of development such as language and social skills. It affects 1 in 88 children, primarily boys, and it is most often detected by age 3. Because children with autism typically require predictability, vacations can be over-stimulating and distressing for the child with autism.
Unfortunately, there are many parents with children on the autism spectrum who are afraid of journeying beyond their own communities. Even thinking about taking a vacation can summon up feelings of trepidation in parents and family members. Caregivers are overwhelmed at the thought of managing quirky, self-injurious, or violent behaviors that their child might exhibit in public; they also fear stares, rude comments, or judgments by others. They may opt, therefore, to keep their special needs child at home.
But traveling with kids who have autism is possible and doesn't have to be difficult. Here are tips that can make your trip a pleasurable one for your child and a positive experience for the family.
Choose the Best Destination for Your Child
Vacations mean transition, which children with autism may find difficult. You have to know your child and have a thorough understanding of his needs first. Children with autism tend not to be socially intuitive, and new experiences can result in meltdowns, so planning what can be executed and enjoyed by your child is imperative. "Children with autism are stress detectors. They sense others' stress and react in ways that are considered an interruption to the planned agenda for the day. For this reason, vacations at the beach or in the mountains, where schedules are often flexible and unhurried, can be ideal for a child with autism," says Rebecca Landa, Ph.D., Director of the Center for Autism and Related Disorders at the Kennedy Krieger Institute in Baltimore, Maryland.
Does your child like amusement parks? Is hiking in your child's comfort zone? Do you find that his sensory issues fade when he's basking in the sun on the beach? No matter where you travel, you should always remember the activities that your child will enjoy. Try not to overload him by bombarding him with too many things to do, as this will cause stress for everyone involved.
Include your children as active partners in the planning. Adapt it to your child's interests, information-processing abilities, and attention span, and relate it to the upcoming trip. Researching the destination and how you're getting there, and talking about accommodations and the kinds of activities that are well suited to your child are all part of planning process.
Make Arrangements Ahead of Time
Calling ahead to make special arrangements will make your trip easier. Contact airlines, hotels, restaurants, and amusement parks and explain that you are traveling with a child who has autism; discuss your needs and request certain accommodations.
Kim Stagliano, mom of three girls ages 11, 15, and 17 (all whom have autism) and author of All I Can Handle: A Life Raising Three Daughters with Autism, is a firm believer in planning ahead before she and her husband take their trio anywhere. "If we fly, I use the pre-boarding opportunity to tell the airline staff that the girls have autism, so that they can understand if we have a situation and offer us extra assistance if we need it.
Many major airlines, theme parks, hotels, and restaurants are often amenable to the needs of children with autism. In 2011, Logan Airport in Boston hosted a free rehearsal flying experience, called Wings for Autism, for children with autism and their families so that personnel can better understand the community. Families from three states — Massachusetts, Connecticut, and New Hampshire — took part in the airport dress rehearsal. JetBlue even lent one of their planes for the event and its flight crew volunteered their time. Families were allowed to go through a mock airport experience, including a normal screening process with airport staff checking to see how a child reacts when a favorite toy or backpack is taken away for scanning. Then they boarded the plane and helped practice staying seated and belted. Airports in Philadelphia and Newark have staged similar events and Manchester Airport in London produced an informative brochure on flying with autism, called "Airport Awareness."
Theme parks across the country are also finding ways to accommodate children with autism. "We usually go to the guest relations office that can be found in most theme parks and request special passes so that we don't have to wait on long lines," says Amy Dingwall, of Trumbull, Connecticut, whose 17-year-old son, Ryan, has autism.
Prepare Proper Identification
Having a child with autism means increasing your safety quotient; many kids tend to wander and flee from adult supervision. According to a survey released in April 2011 from the Interactive Autism Network, wandering is probably the leading cause of death among children with autism. Even more dangerous is the nonverbal child who wanders and cannot supply any information.
Getting your child a medical bracelet or necklace with contact information is essential, particularly when traveling. If your child has sensory issues that would prevent him from wearing the jewelry, you can order ID tags that can be attached to shoelaces or even zipper pulls (like the ones from Zoobearsmedicalid.com). If your child is nonverbal, you might want to make an ID card to put in his pocket with a current photo, contact information, and a list of allergies. Be sure to also indicate that your child is nonverbal. "No matter where you go, remember to think ahead about safety for your child," Dr. Landa advises.
You could also have your child wear an autism symbol ribbon or even a shirt with an autism message or organization logo so that strangers get a visual reminder. "Our kids are so good-looking, folks are often taken aback by 'unexpected' behaviors. Place a label with your child's name, your name, and a cell-phone number on the back of the child's shirt while traveling so that if you become separated, a kind soul can contact you," Stagliano suggests. When Stagliano's daughter was 12 years old, she slipped out of sight at Newark Liberty International Airport in New Jersey and came close to boarding a tram. "No one may have noticed a kid on her own, but she would have been in grave danger."
Pack the Essentials…and Some Distractions
Put together a checklist to ensure that you leave nothing behind that your child will require. Children on the autism spectrum often need reinforcements, many of them tangible, so don't forget to bring these along on your trip to reward his good behavior. All children are attached to their loveys, but children with autism can't leave them behind because they see the loveys as extensions of themselves; forgetting them can end up putting the brakes on a much-anticipated getaway.
Soothers such as MP3 players, DVDs, or a favorite piece of string or eraser usually keep children calm and preoccupied. Think of your child's daily routine and bring along the necessities that help him get through his day — snacks, toys, books, diapers/Pull-Ups, or assistive communication tools. Show your child what you are packing just in case he feels any angst about your forgetting any favorite items. "We go to extremes to make sure our three girls have their familiar items to help them feel comfortable," Stagliano says. "This includes electronics like their iTouch or MP3 player, portable DVD player, games, or iPad. We make sure to pack a suitcase full of distractions."
Practice Vacation Scenarios in Advance
Let your child know what she might expect to do or see on vacation. Role-playing what might take place during the trip can ease future regrets. Creating a sequential picture story of what will occur is an enlightening and effective tool in getting your child ready for the trip. Experts say that these types of word/picture scenarios can help relieve stress and reduce problem behaviors in children with autism.
"The entire preparation process should be spread out over the course of many weeks. Each day, create a routine where you 'talk' about the trip together. You and your child can arrange pictures related to the trip in the order in which the events will occur chronologically. Help your child organize pictures of the hotel or family member's house where you will be staying into a collage or other visual arrangement. You can even provide a simple explanation or caption for each picture. As the trip nears, your child will be able to help narrate the captions and event descriptions, or affirm your narration," Dr. Landa says. "You know your child best, so be sure to tailor the amount and complexity of information to his or her needs."
Dingwall finds that preparing Ryan just a few days before a trip works best for him. If she reveals details about a vacation too far ahead in advance, Ryan will lose sleep because of his anxiety and will also perseverate, a common trait among children with autism, whereby they repeat a certain phrase or action. "We are always prepared with two types of picture schedules — one on Ryan's iPod Touch, using his picture-based prompting app iPrompts, and the other a backup with pictures and Velcro backings that can easily be switched as needed," Dingwall says.
Always Set Aside Breaks
Vacations do not fall into usual routines, so children with autism may feel lost and unanchored, and that can lead to breakdowns. Know your child's trigger points and plan accordingly. "We don't feel as if we have to spend all day at a theme park. Just a few hours that my daughters can handle and then a swim is much easier than eight long hours in a park followed by meltdowns. We also make sure to stick close to our bedtime routine even though we're on vacation. Getting a good night's sleep often helps prevent [unruly] behaviors," Stagliano says.
Does your child tend to tire at around the same time each day? Does too much visual or physical stimuli kick start bouts of anxiety? Did you overschedule your child? "As you assemble the trip agenda, it's essential to plan for breaks and downtime so that it is not an afterthought," Dr. Landa cautions. As the parent, you have to know when to throw in the towel by anticipating needs and taking a break by bringing your child to a quiet spot, a relaxation space, or back to the hotel room to wind down.
Copyright © 2012 Meredith Corporation. Reviewed and updated 2013.
---
About The Author
Ruth Manuel-Logan is the proud mom of a 12-year-old child with autism whom she loves to Reese's Pieces. Ruth is hopeful that she'll be able to flip on the auto pilot switch and allow her son to make his own independent mark in the world one day.
Article originally posted on Parents.com