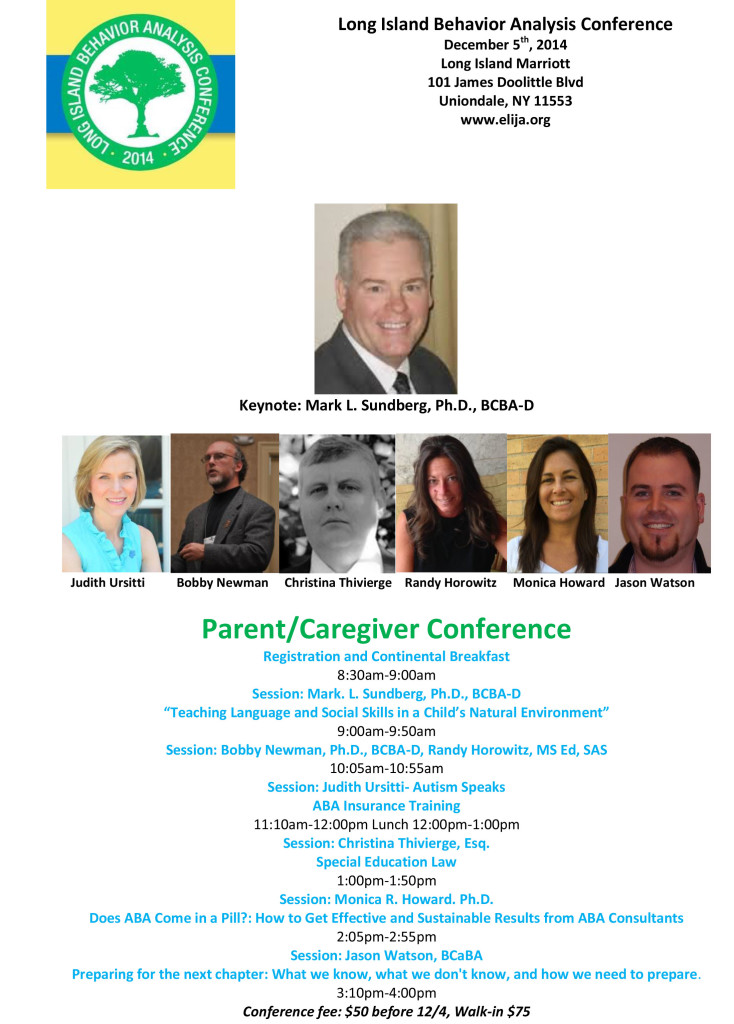 We are so excited to be a part of this upcoming Long Island Behavior Analysis Conference! The conference will be held at the Long Island Marriott in Uniondale, New York. Registration information can be found here.
With keynote speakers Mark Sundberg, PhD, BCBA-D and Patrick Friman, PhD, ABPP, this 2-day conference will be a great opportunity to hear about what is going on in the field of ABA. Sessions include "Teaching Language and Social Skills in a Child's Natural Environment", "The Role of Play in ABA Programs: Analysis, Assessment, and Intervention" and "That's Not What I Recommended! Merging Treatment Integrity with Reality to Support Caregivers with Behavioral Recommendations in the Home."
Come say hi! We will have a table at the conference, where we will be selling the VB-MAPP, Teaching Language to Children With Autism, ABA Curriculum for the Common Core: Kindergarten, and a number of our other favorite titles and products – all at discounted prices!
This conference is geared towards ABA professionals, with Type 2 CEU's available. There is also an alternative track for parents interested in attending.
For more information, visit the ELIJA website here.