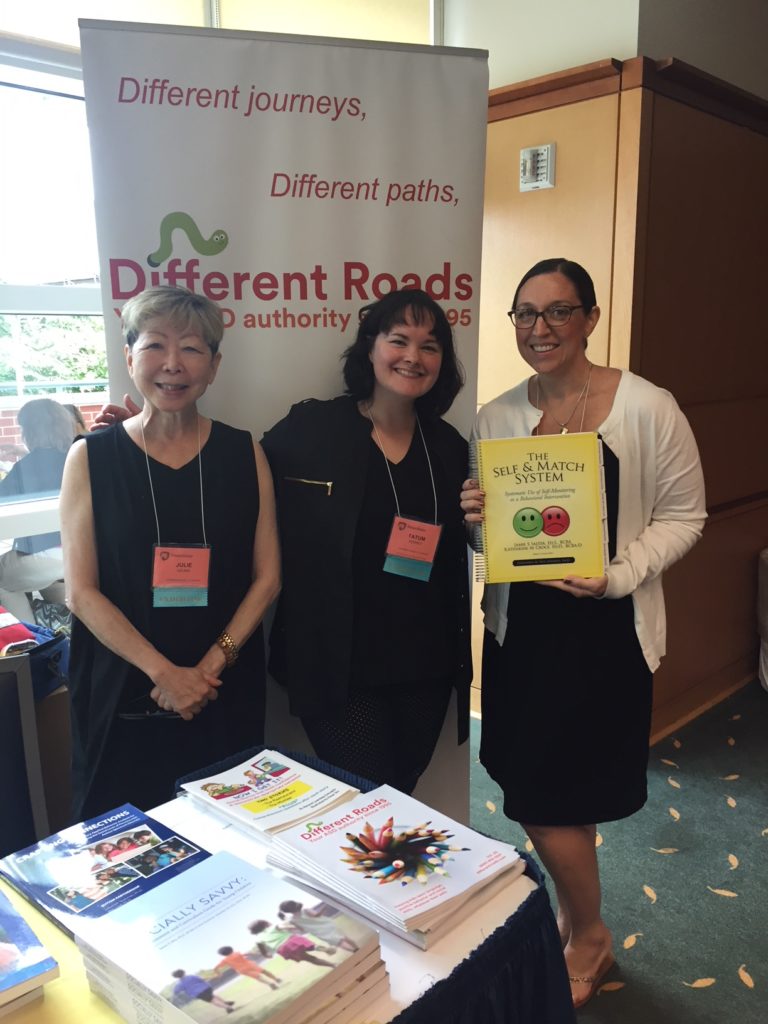 Last week, Different Roads had the pleasure of being part of the National Autism Conference at Penn State. There were 1400 attendees from all over the country, from parents to educators and practicing behaviorists.
"The Autism Conference provides comprehensive, evidence-based information to assist educators, other professionals, and families in developing effective educational programming for all students with autism spectrum disorders".
In other words, we were surrounded and embraced by the community that shares our commitment and mission.
We met so many wonderful people, from those who shared our exhibition room to those who ran the event. Thank you to Mike Miklos for his guidance and kindness. We were also delighted to see Vince Carbone and Katherine Croce among many other knowledgeable experts.
It was remarkable to be able to talk to people on the front lines of autism education, to hear their views, their challenges and their needs.
It touched us to see firsthand the dedication of the behaviorists and teachers working to help their students with language and behavior – you could see and hear their commitment to the autism community. We also witnessed parents raising their children with ASD with an upbeat sense of humor and great hope in bringing their children into the mainstream.
We were delighted to have been a part of this wonderful and educational event, and look forward to returning in 2019!