Keep students motivated and focused with these fun, noise-making Token Towers! Set goals using the colored ring and insert tokens as reinforcement for appropriate behaviors or correct responses. The hard plastic chips with smiley faces make a fun noise as they drop into the containers, which is almost as fun as watching the tokens pile up!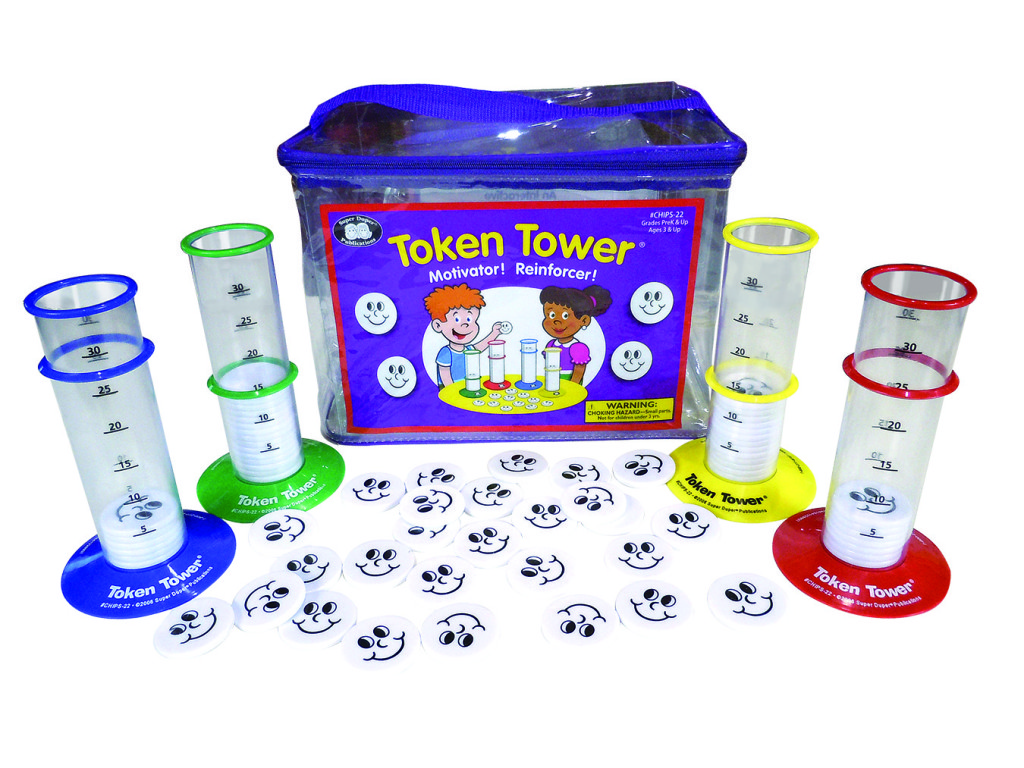 This week, save 15%* on your set of the Token Towers by applying our promo code TOWERS at check-out.
The set includes four Token Towers – in colors red, yellow, green, and blue – and 140 tokens (35 for each tower). Each Token Tower has target goal levels of 5, 10, 15, 20, 25, and 30, and can hold a maximum of 35 tokens. The towers measure 6½ inches tall, with tokens measuring 1½ inches in diameter.
*Offer expires on March 15, 2016 at 11:59pm EST. Be sure there are no spaces or dashes in your code TOWERS at check-out. Call our friendly customer service team at (800) 853-1057 with any inquiries.