Save on these fantastic social skills materials from Dr. Jed Baker this week! Just use our promo code SOCIAL20 at the check-out.
The Social Skills Picture Book is a photographic picture book that depicts children demonstrating various social skills broken down into concrete steps. This book looks at the importance of visual aides in teaching children with autism. Different methods of teaching social skills are outlined, explaining initial instruction, review and generalization of skills. Some of the skills illustrated include:
Sharing
Taking Turns
Tone of Voice
Asking to Play
Showing Understanding
A concluding chapter addresses promoting peer acceptance through sensitivity training programs for students of various age groups and school staff. This is a complete and practical resource on social skills training for students of all ages!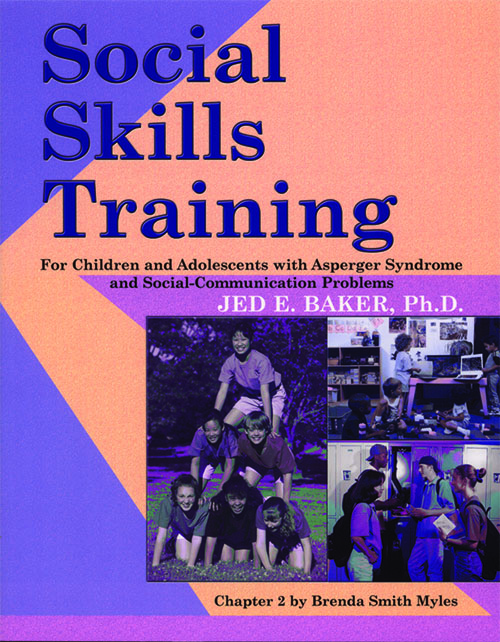 The Social Skills Training Manual is a comprehensive how-to manual for teaching and developing social and communication skills in students with Asperger Syndrome and related pervasive developmental disorders. This manual covers 70 social skills that most commonly cause difficulty for individuals with autism spectrum disorders. Each skill is presented with activity sheets listing how to demonstrate, practice and reinforce the skill, both in the classroom and at home, and also contains a reproducible handout.
"Be a Friend: Songs for Social Skills Training" contains 16 original songs that teach invaluable social skills on an audio CD. Research has shown that learning occurs more rapidly when children are highly motivated to attend. The catchy tunes include:
Be A Friend
Hello
Personal Space
Eye Contact
Volume of Speech
Sharing
Turns
Ask to Play
Compromise
Complement
Sensitive Topics
Teasing
Accepting No
Making Mistakes
Calm Down
Feelings