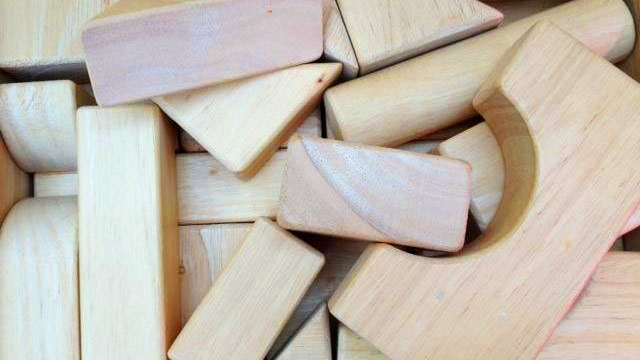 Symbolic play refers to a child's ability to use one object or action to represent a different object or action within imaginary play. The symbolic play skill that involves object substitution typically begins to emerge around 18 months. For example, you might observe a child using an empty box for a "hat" or an overturned bucket for a "drum." Blocks are a mainstay in early childhood classrooms because the benefits are innumerable. Block play can help to facilitate cooperation, visuo-spatial skills, problem solving ability, social skills, and language development, and is a good predictor of future mathematical abilities.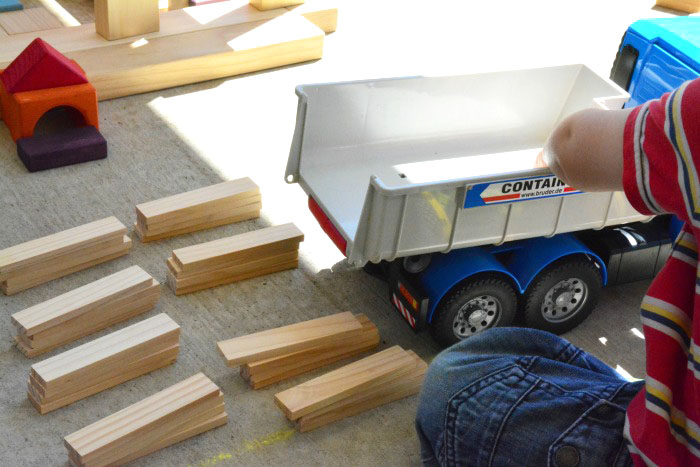 One hallmark of the diagnostic criteria for autism spectrum disorder is a presence of "persistent deficits in social communication and social interaction across multiple contexts, as manifested by difficulties in sharing imaginative play or in making friends." Additionally, rigid thinking patterns may make symbolic play difficult for children with autism as they might view objects in a limited way that makes it difficult to pretend a block is something other than a block.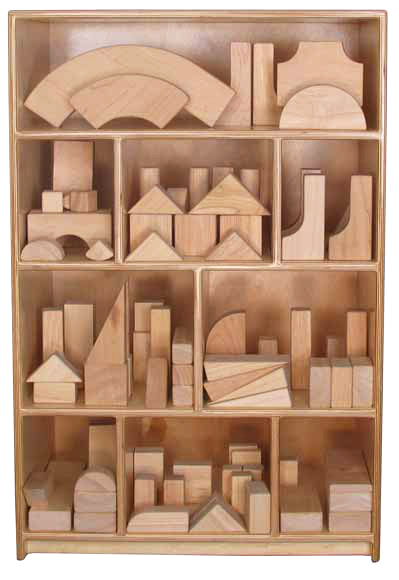 Since unit blocks are a huge component of early childhood classrooms everywhere one could imagine that exposure to them and some level of proficiency opens up huge social opportunities for learners with autism spectrum disorders with their mainstream peers in the classroom.
Some learners will require scaffolding in order to progress from the use of literal props within pretend play to object substitutions. Research suggests that systematic prompting is a common component of successful interventions used for teaching play.  Depending on the learner, various types of prompts will be used as you systematically move from most intrusive to least intrusive prompt levels. Sometimes, a learner begins to respond to natural cues before you have moved through each prompt level. However, for learners that require support froma visual prompt you can attach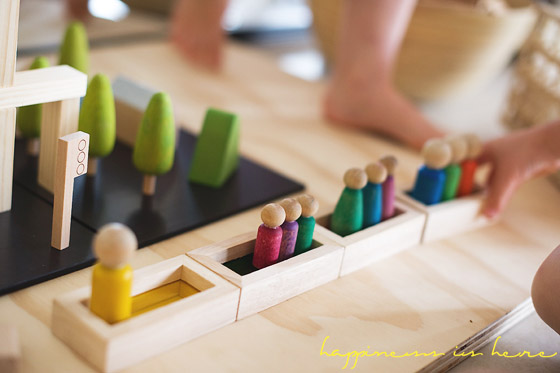 drawings of objects onto the blocks and then systematically fade them out. Once the learner begins to consistently use the blocks with the attached images you can use stimulus fading procedure to fade out the visual prompt. This can be done by photocopying the image and systematically changing the lightness until eventually the learner is presented with just the block.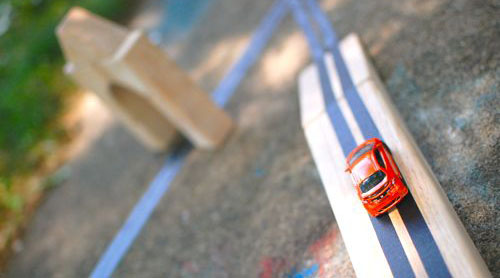 Below you will find downloadable images in the shape of unit blocks to help you facilitate symbolic play with a learner who requires visual prompts. The images are to scale and just the tip of the iceberg when it comes to all of the possibilities. It is important to teach various object substitutions for each block shape so that the skill is generalized. In a classroom where the curriculum is organized thematically, you could attach a few visuals to various blocks each time the theme changes to encourage symbolic play for the whole class.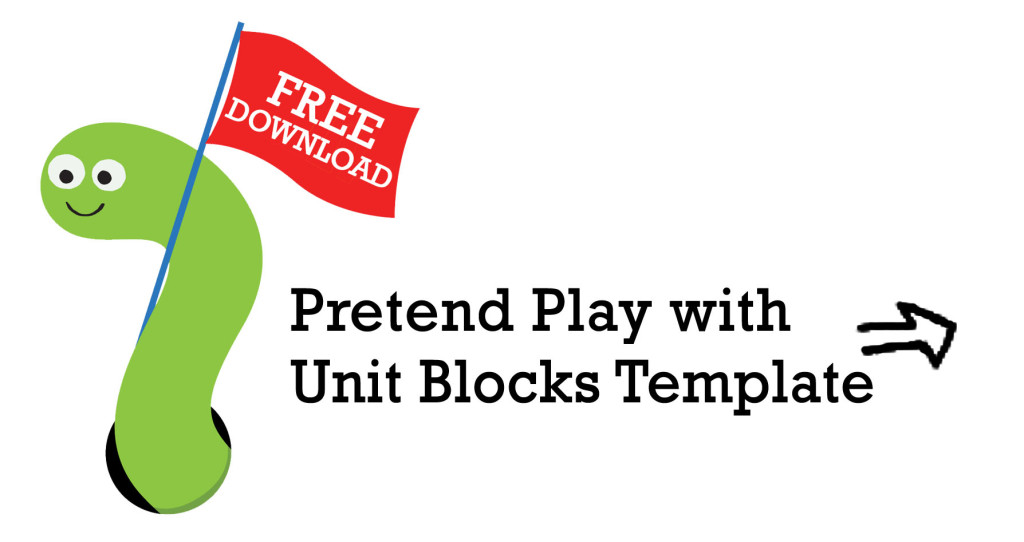 References
Cook, D. (1996). Mathematics sense making and role play in the nursery school. Early Childhood Development and Care, 121, 55-65.
Wolfgang, C., Stannard, L. & Jones, I. (2001). Block play performance among preschoolers as a predictor of later school achievement in mathematics. Journal of Research in Childhood Education, 15(20): 173-180.
Smilansky, S., & Shefatya, L. (1990). Facilitating play: A medium for promoting cognitive, socioemotional and academic development in young children. Gaithersburg, MD: Psychosocial & Educational Publications.
Christakis, D.A., Zimmerman F.J., & Garrison M.M. (2007). Effect of block play on language acquisition and attention in toddlers: a pilot randomized controlled trial. Arch Pediatr Adolesc Med. 161(10):967-71.
Pepler, D.J., & Ross, H.S. (1981(. The effects of play on convergent and divergent problem solving. Child Development, 52(4): 1202-1210.
Lang, R., O'Reilly, M., Rispoli, M., Shogren, K., et al. (2009). Review of interventions to increase functional and symbolic play in children with autism. Education and Training in Developmental Disabilities, 44(4), 481– 492.
Cooper, J. O., Heron, T. E., & Heward, W. L. (2007). Applied behavior analysis, 2nd ed. Upper Saddle River, N.J.: Pearson Prentice Hall.
---
Written by Stacy Asay, LMSW
Stacy is a licensed social worker, providing home and school based services to children and their families in the New York City area. With nearly 16 years of experience, her work with special needs children integrates a strengths-based, holistic approach to child and family augmented with the tools of Applied Behavior Analysis, a methodology that allows for reliable measurement, objective evaluation of behaviors, and the systematic teaching of language and learning skills.  This results in an individualized curriculum that equips children with the tools they need for learning and living while honoring their unique spirit.