Encourage your students' cognitive, language and word recognition skills with this free Owl Opposites Flashcards Printable from 1+1+1=1!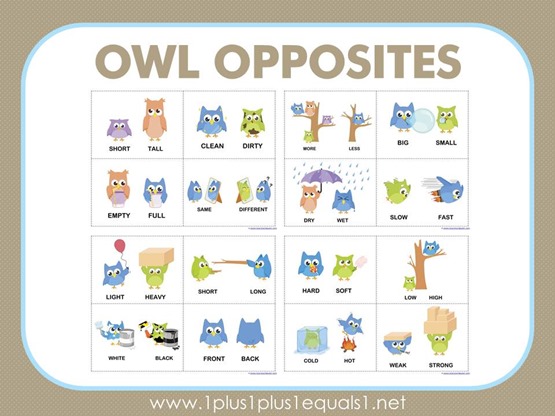 The entire set features an adorable pair of owl friends who demonstrate the following sixteen different opposites:
Short/tall
Hot/cold
Slow/fast
White/black
Big/small
Clean/dirty
More/less
Dry/wet
Same/different
Light/heavy
Low/high
Hard/soft
Short/long
Front/back
Empty/full
Weak/strong
Laminate or print on cardstock for longer use and attach on a metal ring to keep the cards all together.
To print out your free Owls Opposites Flashcards, click here. We hope you and your students have a hoot with this printable!