We're so excited to present SupervisorABA, one of my favorite new resources available to both supervisors and individuals pursuing Board Certification in Behavior Analysis. I was very excited to have the opportunity to ask its creators, Dana Reinecke and Cheryl Davis, about their process in creating it and how it can help improve training of behavior analysts. Dana is a BCBA-D working New York, and Cheryl is a BCBA working in Massachusetts.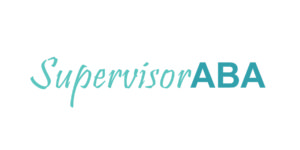 NOTE: The article refers frequently to BCBAs. A BCBA is a Board Certified Behavior Analyst. You can learn more about that by referring to this previous post or visit www.bacb.com.
Sam: What inspired you to create this resource?
Dana and Cheryl: Our mission is to help supervisors "build better BCBAs" by providing effective supervision with task-oriented activities that align with the current BACB task list. We both have a desire to help behavior analysts to be as effective as possible, and have encountered BCBAs who do not seem to have all of the necessary skills.  Supervision is the place to make sure that these skills are well-developed, but it can be tricky to manage time and get all of the skill areas covered within the course of supervision.  We wanted to help supervisors to structure supervision so that they can cover each and every task list item over the course of supervision.  As such, our mission is to assist BCBA candidates and their supervisors in the development of behavior analytic skills through applied experiences and contact with the research literature. Creating better behavior analysts will ensure quality services are provided to all members of society.
Sam: Can you summarize the services provided by SupervisorABA?
Dana and Cheryl: In a nutshell, we have developed 2-5 activities for each item on the task list.   These activities vary and include applied activities with clients, video-based activities, reading and discussing journal articles, and downloadable worksheets.  We wanted to offer choices within each activity so that supervisors can tailor the content to what the supervisee would most benefit from. We have also included reading lists for each content area, and other resources like a YouTube channel for video content.  Subscribers are able to access all of the activities, reading lists, and resources through an interactive website that generates a downloadable, printable supervision form based on the BACB supervision form, that can be used to document supervision activities.  The website also keeps track of which task list items have been completed and shows a percentage of completion for each content area.
Sam: You mentioned your YouTube channel with videos for training purposes. Why did you feel that was important, and how do you go about selecting videos?
Dana and Cheryl: We think it's important because it adds diversity to supervision.  The videos can enhance the supervisee's ability to apply task list mastery to scenarios different than those they encounter daily in their practice.  We enjoy spending time finding videos we think will be useful to supervision so supervisors do not need to spend time trying to find their own videos – making supervision time more efficient!  At this time, videos are curated from what is publicly available on YouTube.  Some of them were made to explain and demonstrate behavioral concepts, but some are just really interesting naturally-occurring examples of principles that supervisees can view, discuss, or use to practice data collection and analysis.  We'll be updating the YouTube channel regularly.  Subscription to the channel is free and open to anyone, and playlists are organized according to task-list item so it's easy to find what you might need.
Sam: One of the things I love about SupervisorABA is how I can easily customize it to meet the individual needs of the people I supervise. Your service is dedicated to helping provide effective supervision. How is the customization important to your mission?
Dana and Cheryl: This was especially important to us as the supervisees' experience settings vary greatly.  On the one hand, it's important to make sure that supervision matches the supervisee's needs in her or his current setting, but we wanted to make sure that supervision covered areas outside of the fieldwork experience so future BCBAs would have a breadth of knowledge on how behavior analytic skills can be applied across setting, clients and the like!
Sam: The website is quite easy to use. What was the process for designing it to help meet the needs of users?
Dana and Cheryl: We really wanted a user friendly website that was easy to navigate and did not require time on the supervisor's part to learn the process.  Using our background in online teaching, we teamed up with a great web design company that helped us make an easy to navigate system.  We have received great feedback from customers on ways to enhance the website and already have some upgrades in progress, such as adding multiple activities to one form!
Sam: Is there anything else you'd like to add? 
We hope that people use our product to enhance supervision.  As stated before, our goal is to help supervisors build better behavior analysts by making supervision more productive while ensuring each item on the task list is covered in a meaningful way.  We really want to help people provide quality services provided to anyone in need of behavior analytic services!
You can take a peek at SupervisorABA yourself at or follow them on Facebook. 
WRITTEN BY SAM BLANCO, MSED, BCBA
Sam is an ABA provider for students ages 3-15 in NYC. Working in education for twelve years with students with Autism Spectrum Disorders and other developmental delays, Sam utilizes strategies for achieving a multitude of academic, behavior, and social goals. Sam is currently a PhD candidate in Applied Behavior Analysis at Endicott College. She is also a lecturer in the ABA program at The Sage Colleges.