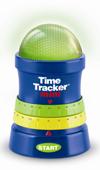 Timers help manage all sorts of transitions, schedules and behaviors. The sky is the limit when it comes to how creative you can be with a simple timer. With Back to School creeping up on the horizon, it may be time again to start thinking about schedules and time management. This week only, you can save 15% on our entire category of timers, hand tally counters, and clocks to help ease you back into the biggest transition: back to school time.
To redeem your savings on any product in our Timers, Counters & Clocks category, simply enter the Promo Code BLOGTCT12 at checkout.
*Offer expires on August 7, 2012 at 11:59 pm EST. Not compatible with any other offer. Be sure there are no spaces after the Promo Code when you enter it at checkout.